The MAP News


575th Edition

July 01, 2023
FEATURED STORY
Mangrove Photography Awards 2023 Now open for entries!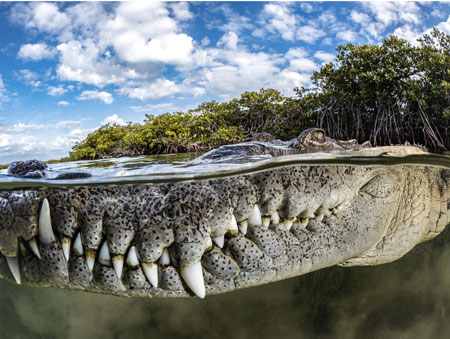 GLOBAL - Mangrove Action Project has launched their ninth annual Mangrove Photography Awards. The competition invites photographers of all levels around the world to contribute their images to highlight the beauty and fragility of mangrove ecosystems and inspire conservation action to protect them. Mangroves are one of the world's most important ecosystems, and one of the most threatened. Today, less than half the world's original mangrove forest cover remains and the "Mangrove Photography Awards has become a platform to intrigue people about the magnificent ecological role mangroves play in all of our lives", says ambassador Dhritiman Mukherjee. There are six categories that appeal to a range of interests and approaches, including a photojournalism multiple image category, allowing the photographer to tell important mangrove stories. This year's competition will be judged by conservation photographers Octavio Aburto, Daisy Gilardini and Daniel Kordan. Last year's competition received over 2000 entries from 68 countries. You can view the winners here. All entries will be celebrated as an online mangrove exhibition on 26th July, World Mangrove Day. The overall winner will be crowned the Mangrove Photographer of the Year, with winners announced for each of the categories, as well as this year's Young Mangrove Photographer of the Year, in September 2023.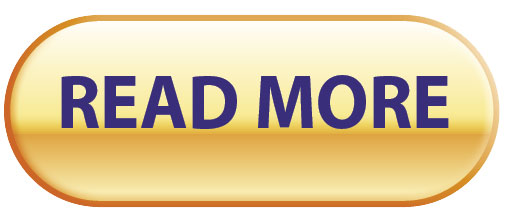 MAP's 22 nd Annual Mangrove Art Contest and Calendar Competition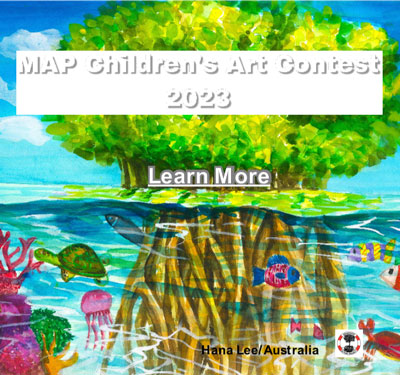 GLOBAL - Mangrove Action Project (MAP) invites children from around the world to participate in MAP's 22nd annual Mangrove Art Contest. It is an opportunity for the younger generation to learn about the vital role Mangroves play in the lives of coastal communities and marine life around the world whilst letting them explore their imagination and have fun when creating their pieces of art. The competition is open to all children worldwide, with selected winners published in the 2024 calendar to be distributed internationally to raise awareness of mangrove forest ecology. This colorful calendar has increased in popularity since its first publication in 2002. The 2024 calendar is our 22nd edition. We would like to invite children from your country to join in this fantastic creative and educational competition. It is an opportunity for the younger generation to learn about the vital role Mangroves play in the lives of coastal communities and marine life around the world whilst letting them explore their imagination and have fun when creating their pieces of art.For any questions, contact Monica Gutierrez-Quarto, the international art competition coordinator at:
mapchildrensmangroveartcontest@gmail.com
or visit our website below.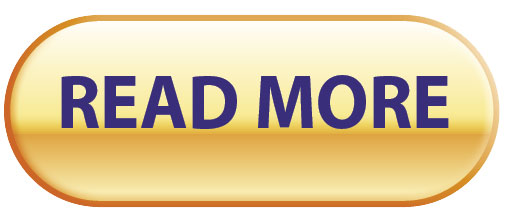 ---
Restoring mangroves could help countries meet their climate goals

GLOBAL - Recently, countries all over the world have been struggling to meet their international climate commitments. Nature-based approaches, such as using the potential of mangroves, seagrasses, or salt marshes to sequester carbon provide a promising solution and could help nations significantly reduce their greenhouse gas emissions and mitigate climate change. However, due to the complexity of calculating how much carbon wetlands and other coastal ecosystems can sequester and where to implement such strategies in order to maximize the co-benefits for the climate, economy, or flood risk reduction, major coastal countries, including the United States, have largely overlooked such "blue carbon strategies." Now, a team of researchers led by Stanford University has quantified the value of Belize's coastal mangrove forests in terms of how much carbon they can hold, what value they can add to fisheries and tourism, and what protection they can provide against coastal storms and other risks. Their findings could help chart a path to mitigate climate change, while also boosting the economy and making communities safer. "The U.S. has one of the largest coastlines in the world, and extensive wetlands," said study lead author Katie Arkema, a senior Earth scientist at the Pacific Northwest National Laboratory, who conducted this research during a fellowship at the Stanford Natural Capital Project. "This paper offers an approach we could use for setting evidence-based climate resilience and economic development goals."
MEXICO - In Mexico, there are very few studies on the forest loss that the country has suffered due to oil palm expansion. The issue is even controversial among researchers, producers and officials. Many insist this monoculture is not a direct driver of deforestation in the region, especially since most of the plantations were installed on land used for cattle raising or agriculture. However, recent research published in May 2021 by the University of Greifswald in Germany in collaboration with the Center for Studies of Change in the Mexican Countryside and the civil association México vía Berlín, with funds from the German Foundation for Scientific Research, provides data that show how palm oil has taken over forests, jungles and mangroves. Based on cartographic analyses and satellite images, the authors of the study "Cultivation of Oil Palm in Mexico," coordinated by Anne Cristina de la Vega-Leinert and Daniel Sandoval, determined that between 2014 and 2019, at least 5,400 ha (13,343 acres) of forests and jungle were lost by the expansion of palm. This is based on a national sampling of 62,057 ha (153,346 acres) with oil palm crops. The deforested areas are located mainly in the municipality Benemérito de las Américas in Palenque, Chiapas, and in the states of Campeche, Veracruz and Tabasco. In the municipalities of Benemérito de las Américas, Marqués de Comillas, Palenque and Salto de Agua, in Chiapas, the authors detected that high jungle was lost. In Veracruz, oak forests were deforested in Soteapan and Soconusco.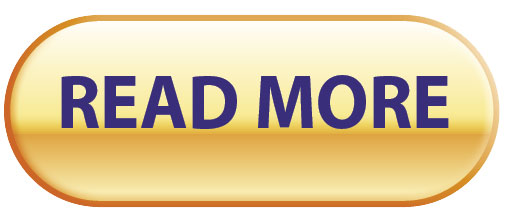 ---

The Critical Role of Mangroves in Adapting to Climate Change

JAMAICA - Jamaica's critical mangrove forests are facing a range of threats, caused or exacerbated by climate change. Mangroves are essential for tropical countries like Jamaica, but they can provide the same security in any place they grow. They are trees with dense, interwoven root systems that grow along warmer coastal regions in slow-moving water. They protect coastlines from tidal waves and flooding and are natural habitats for a variety of marine life. Besides acting as a natural buffer and habitat protection for multiple ecosystems, mangroves are becoming a key part of the global climate change conversation because of their ability to sequester carbon. Roughly 12 minutes out of Jamaica's Port Antonio is a small community called Alligator Head. As with most communities along Jamaica's north coast, fishing is an essential tradition that has been passed down for generations; it's a common stream of income for both men and women. But things have changed—the climate being one of them. In recent decades, Jamaica has faced issues such as coastal erosion, sea surface temperature rise, sea level rise, reef disease, and fish stock decline. The result: fewer fish, receding beaches, and a general decline in the fishing profession as well as other coastal livelihoods. People who years ago could earn a living fishing for a few hours on the coast, now must go further and deeper into the ocean to catch fish. Many have left the profession altogether. But in 2016, a group of marine scientists and conservation managers collaborated with the community of Alligator Head to establish the East Portland Fishing Sanctuary, with the goal of restoring the island's coast.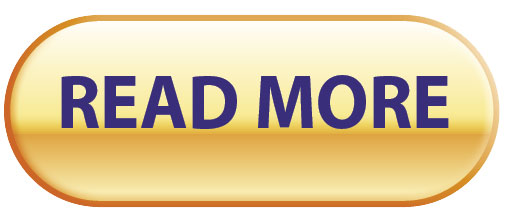 ---

Balancing Tourism Booms with Blue Carbon Pt.
BELIZE - The untapped potential for generating revenue through climate-based solutions via the blue economy is at risk of being lost if a sustainable equilibrium is not found with the tourism development boom in Belize. On May 12, 2023, the Forest Department of Belize issued a stop order to prevent the unauthorized destruction of mangroves on the coast of Hopkins Village. A developer has privatized communal lands used by villagers from "time immemorial"—an area they called Hawaii Beach. The location, covered by mangroves and coastal forests, is the last remaining part of a Garinagu ancestral cemetery. In 2002, former Solicitor General, the late Elson Kaseke recommended that the Government of Belize acquire the area and create a memorial of 5 acres. These recommendations were never followed. Two other resorts – Seiri Del Mar and Hopkins Bay—were both constructed on portions of the burial ground. Acres of mangroves were destroyed, and with it, the burial ground of the Garinagu ancestors as well as children, and the financial benefit those coastal ecosystems could have provided to Hopkins.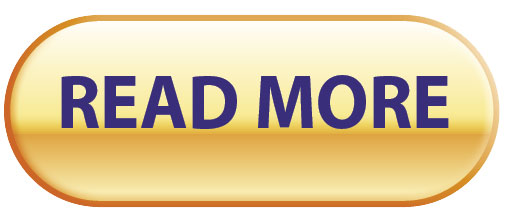 ---
Mangrove trimming under dispute with Florida environment agency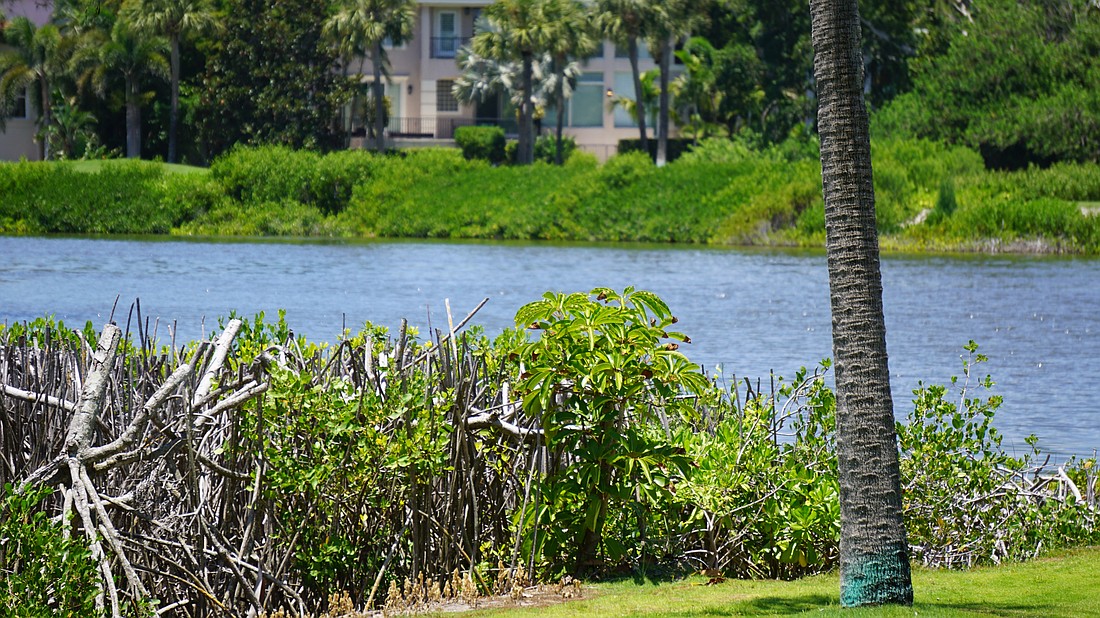 USA - An investigation from the Florida Department of Environmental Protection was recently opened in response to people concerned with mangrove trimming conducted two years ago at the Longboat Key Club. But the regulations and permitting for mangrove trimming may be more complicated than simple right or wrong. Mangroves are important hubs of biodiversity for estuaries like Sarasota Bay, so how much and when mangroves can be altered is a complex conversation between multiple stakeholders. "Mangroves have been a big issue for us because we're seeing a lot of illegal trimming going on, and we don't see much enforcement," said Rusty Chinnis, board chair of Suncoast Waterkeeper, a nonprofit that strives to protect Florida's environment through advocacy and enforcement. "The Florida Department of Environmental Protection is currently investigating reports of unauthorized mangrove alteration at the Longboat Key Club," DEP Press Secretary Brian Miller said. "DEP inspectors have been on-site to perform a preliminary inspection and are in the process of finalizing their inspection report."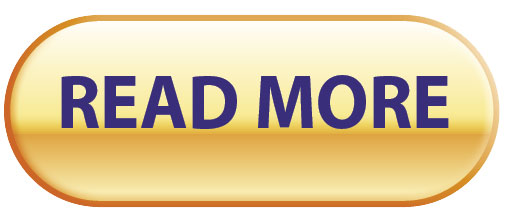 ---
ASIA
Coastal communities in Gujarat build mangrove barriers with benefits for environment and livelihoods
INDIA - From 2016 to 2019, a kilometre-long portion of the Jambusar coastline became pilot to an experiment that was a little different from mangrove regeneration projects across India. The idea was to have a 50-metres wall of mangroves on the seaside backed by 50 metres of salt-resistant Salvadora plant (locally known as piludi), 50 metres of fodder crop (unth morad in Gujarati) and then aromatic herbs and fruit trees towards the village side, together forming a 180-metres-wide natural wall between the sea and arable land. The Vikas Centre for Development, an Ahmedabad-based NGO, along with their technical arm, Saline Area Vitalisation Enterprise Limited (SAVE) undertook the project in Tankari village with funding from the Adani Foundation. Rajesh Shah, Managing Director, SAVE, says bioshields, as this wall is called, besides controlling erosion, support in increasing the fish catch and fodder production, while also improving agricultural production by blocking saline winds. "Earlier, cyclones only affected the eastern coast of India. But lately, the frequency of cyclones in the Arabian Sea has gone up. There is a critical need to implement adaptation projects to protect the livelihoods and ecological assets of vulnerable communities on the coast. Bioshields serve this purpose," said Shah. In March this year, Ganpat Makwana from Tankari harvested 2800 kg of wheat from his two-acre plot that is three km from the sea. Makwana, who earned Rs. 40,000 from the wheat and fodder sale, last harvested wheat ten years ago as the saline winds would not let anything grow.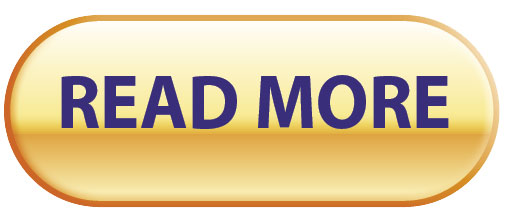 ---
FEATURE VIDEO


WATCH: Can protecting mangroves save the planet?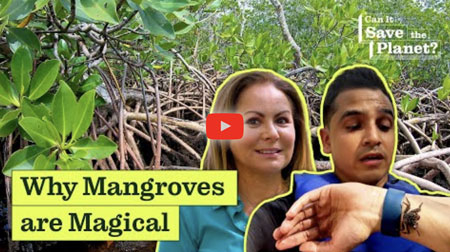 GLOBAL - "Mangroves are so important, because they're magic" — Mangrove swamps shield coastlines from erosion, protect the land from storm surges, and store up to 5x more carbon than other forests. But are we doing enough to protect them? Alejandro Alba traveled to Florida to find out if mangroves can save the planet.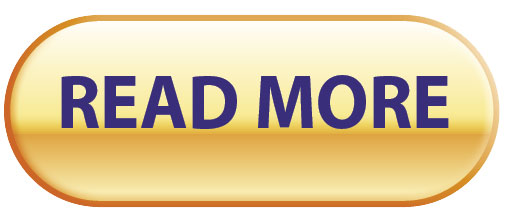 ---
Like this newsletter?




Pease consider donating to MAP to keep it going.
Giving could never be easier
*Articles in this newsletter may mention practices being used and/or show exagerated results being claimed without proof. Stories are presented here in effort to show mangrove related activity around the world and do not necessarily reflect Mangrove Action Project's views or mangrove restoration best-practices.
NOTICE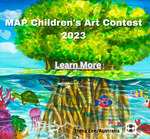 ACTION ALERTS
Ecuador: Stop land grabbing and racial discrimination for palm oil! SIGN THE PETITION
UGANDA Stop criminalizing pipeline protesters! SIGN THE PETITION
Save Endangered Species From SpaceX
Urge SpaceX and the Federal Aviation Administration to do more to protect Boca Chica and its wildlife. SIGN THE PETITION

Do not sacrifice Congo's rainforests to the oil industry! TAKE ACTION

TAKE MAP SURVEY Please see the survey questionnaire we at MAP put together to discover where the shrimp industry is still having major adverse effects on mangroves and local communities.
TAKE THE SURVEY

Stop this total madness Stop the biggest heated oil pipeline in the world -- right through the heart of Africa!
CLICK HERE
---

Like this newsletter? Pease consider donating to MAP to keep it going. Giving could never be easier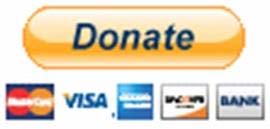 ---
MAP Website en Español
haga clic aqui
13 Year old Linda Li "Mangrove Adventure" from Kid Dream Art School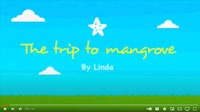 WATCH NOW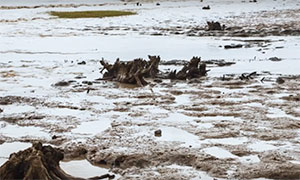 Restoring The Natural Mangrove Forest
Watch movie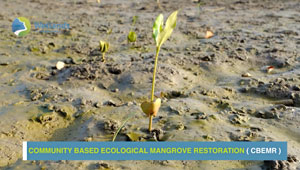 Community Based Ecological Mangrove Restoration in Rufiji Delta VIEW VIDEO
---
MANGROVE ISSUES

Want to learn more about mangroves?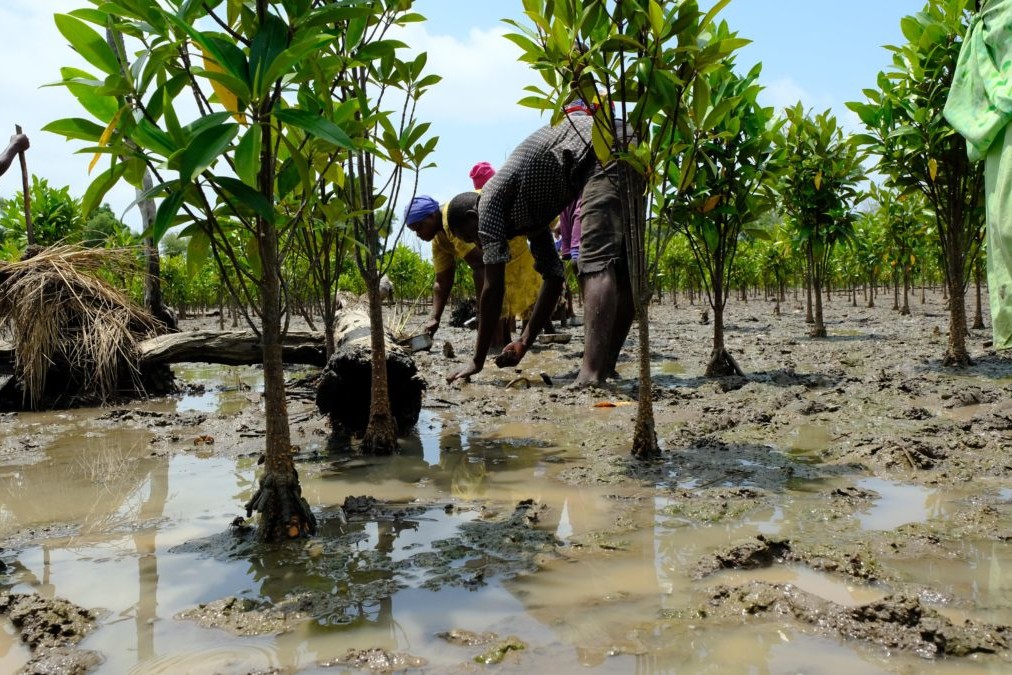 Our short presentation will give you a better understanding of the issues we are working to solve.
WATCH PRESENTATION
What is CBEMR?
Download MAP's 2 page CBEMR Information Sheet
containing links to all MAP's CBEMR resources
CLICK HERE
View MAP's uploaded Videos at
MAP Video Gallery
Question Your Shrimp Consumer/Markets Campaign!
WATCH VIDEO
Mangroves: Guidebook to Malaysia
Click Here
SHARE MAP'S VISION
CLICK HERE to watch short introductory video.
Together we can work "at the roots of the sea".
Our short documentary, Reducing the Risk of Disaster through Nature-Based Solutions : Mangroves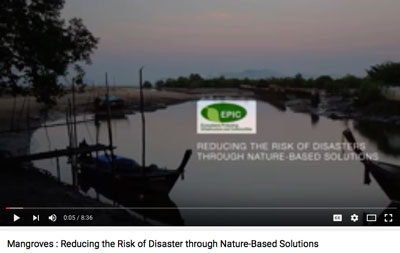 ---
Marvellous Mangroves Curriculum
The Marvellous Mangroves Curriculum begins with a simple philosophy – getting future generations to not only learn about, but understand the importance of mangrove forests. VISIT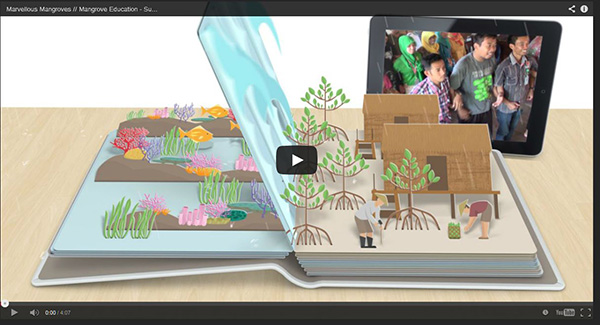 Marvellous Mangroves – A Curriculum-Based Teachers Guide.
---
Like this newsletter? Pease consider donating to MAP to keep it going. Giving could never be easier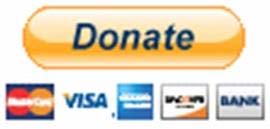 ---

*Articles in this newsletter may mention practices being used and/or show exagerated results being claimed without proof. Stories are presented here in effort to show mangrove related activity around the world and do not necessarily reflect Mangrove Action Project's views or mangrove restoration best-practices.
Mangrove Action Project
Click here to view past newsletters