The MAP News


569th Edition

April 8, 2023
FEATURE STORY
Coastal Lagoon Education program launched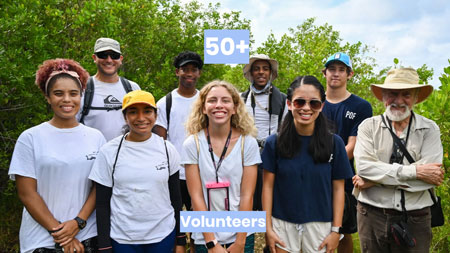 CAYMAN ISLANDS - Coastal Lagoon Education Project announced its new website which provides educational resources, recording observations and connection with the community. Raising awareness of the key issues Coastal Lagoons are facing both locally and around the world is vital to the ongoing mission of environmental preservation and protection. CSL firmly believes that they need to work together to make positive changes to behaviour and practices to ensure future generations can benefit and enjoy natural habitats such as coastal lagoons. Introducing students, teachers, parents and their communities to the wonderful world of the tropical lagoon coastline through a curriculum-based, hands-on science program. Linking exciting and fun-filled ecological exploration with a deep understanding of the importance and intricacies of this wonderful ecosystem throughout the Caribbean and world-wide. The Coastal Lagoon ecosystem comprises three uniquely interdependent ecosystems - mangroves, seagrass and coral reefs. While each individual system is specifically biodiverse they are all interrelated, sharing and depending on a series of unique forms of flora and fauna. The education program emphasises this connectivity.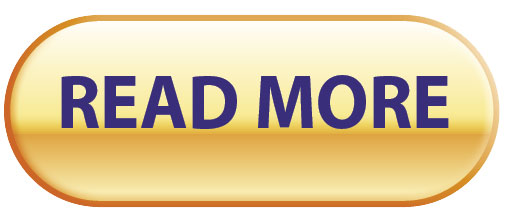 ---
GLOBAL

Oceanographic connectivity explains the intra-specific diversity of mangrove forests at global scales
GLOBAL - Among the multiple drivers shaping the intra-specific diversity (i.e., genetic diversity) of mangrove forests, the role of connectivity driven by ocean currents has not been well defined at global scales, despite its potential role in regulating population gene flow. Using biophysical modeling and empirical genetic data, we show that oceanographic connectivity can explain population genetic differentiation in mangroves, regardless of the species, region, and genetic marker, overcoming classical approaches based on geographic distance. Ocean currents can either create barriers that isolate populations and increase differentiation levels or promote long-distance dispersal responsible for first settlements and broadscale biogeographical patterns. These findings are relevant for mangroves' biogeography and evolution, as well as management strategies considering climate change and genetic biodiversity conservation. We show that ocean currents produce skewed dispersal kernels for mangroves, highlighting the role of rare long-distance dispersal events responsible for historical settlements. Overall, we demonstrate the role of oceanographic connectivity in structuring mangrove intra-specific diversity. Our findings are critical for mangroves' biogeography and evolution, but also for management strategies considering climate change and genetic biodiversity conservation.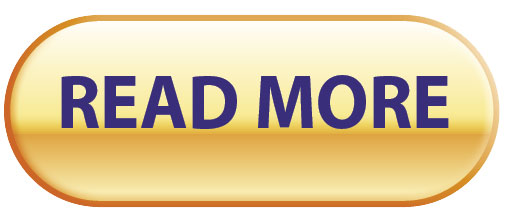 ---
AFRICA

Ocean rim states liaise over conservation of mangroves
TANZANIA - Dr Amani Ngusaru, the country director for the World Wide Fund for Nature (WWF), said at the opening ceremony that the forests are an important component of the marine ecosystem. Marine conservation experts in the region are scratching their heads on how to protect the mangrove ecosystem of the western Indian Ocean region, he said, affirming that enhanced governance and management of mangrove forests was a major requirement. Threats to the ecosystem arise from natural trends like rising sea levels and certain economic activities, he told the experts meeting under the Western Indian Ocean Mangrove Network (WIOMN). They come from institutions in Tanzania, Kenya, Mozambique, South Africa, Madagascar, Somalia, the Comoros, Mauritius and the Seychelles. Occasional threats on mangrove threats include floods as they result in water-level alteration, bank erosion, and diversion of water courses. There is also sand deposition from sea and land that cuts off portions of mangrove forests from salt water even with sea-level rise as a result of global warming, he said. "Marine life is not complete without sea grasses, mangroves and reefs because creatures like fish live, eat and reproduce in such features. Therefore without proper management, the coastal ecosystem will be dead," he said.Tanzania's sea mangroves are legally protected though there are challenges threatening their sustainability, including human activities that are now being controlled, the director noted.
Libreville's shrinking mangroves leave Gabon's capital prone to floods
GABON - In 2021, Gabon's space research agency, AGEOS, concluded that the country's capital, Libreville, had lost nearly 70 hectares (170 acres) of mangroves in three years. That's an area about a fifth the size of New York City's Central Park, which "is not much," says Alfred Ngomanda, commissioner of the National Centre for Scientific and Technological Research of Gabon (CENAREST). "The surface area of mangroves in Gabon is much larger than that," he tells Mongabay. "We have a deforestation rate that is not even 1%." But while this may be a negligible amount at the national level, on the scale of Libreville, which has 1,883 hectares (4,653 acres) of mangroves, this represents 3.55% — which is worrying, says Magloire Désiré Mounganga, a former scientific coordinator at the ANPN, Gabon's national parks agency. "There are several things that threaten it," he says. "First of all, there is erosion, i.e. the rise of the sea, but when I go out into the field I also see urban pressure. It is such that the mangrove ecosystem which is in the urban periphery, unfortunately, is destined to be regularly damaged, if not completely destroyed."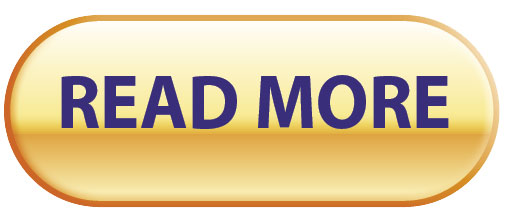 ---
AMERICAS
The Nature Conservancy Identifies Sites for Mangrove Insurance Pilot Projects in The Bahamas, Florida, and Mexico
NORTH AMERICA - Today, The Nature Conservancy (TNC), in collaboration with AXA XL, CINVESTAV-Merida, the University of California Santa Cruz, and Builders Initiative Foundation— published the final of three reports that assess the feasibility of mangrove insurance policies in The Bahamas, Florida, and Mexico. This final report builds on previous research that showed these locations have some of the largest areas of mangroves that would be cost-effective to restore for their flood risk reduction benefits. The report identifies nine specific locations—three in Mexico, four in Florida, and two in The Bahamas—as potential sites for mangrove insurance pilot projects. These locations were identified based on the presence of large areas of mangroves, the high protective value of mangroves, and strong interest from key stakeholders."Mangroves are cornerstones of climate resilience for coastal communities – they serve as an important source of risk reduction and provide sustenance and livelihood co-benefits along with carbon sequestration," said Daniel Morchain, TNC's Global Climate Adaptation Director. "Given the alarming rate of mangrove loss worldwide, a viable solution is needed to finance mangrove restoration and protection. We are optimistic about the potential for establishing mangrove insurance policies in locations where mangroves buffer communities from the impacts of storms, support the health and well-being of local communities, and capture and store carbon to mitigate the impacts of climate change."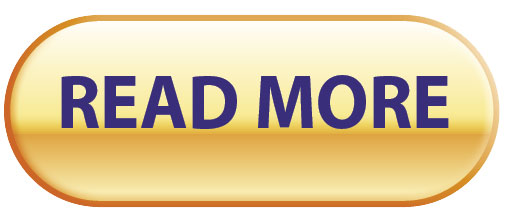 ---

Sea Grant Blue Carbon Law Symposium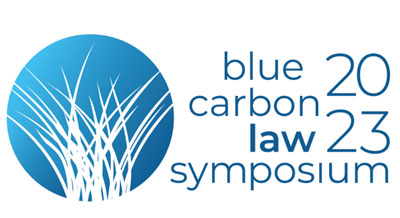 USA - The first Sea Grant Blue Carbon Law Symposium will convene legal scholars, ESG investors, conservation finance and carbon registry specialists, coastal and marine decision-makers, and scientists to co-create a whole-field understanding of the role and opportunity for coastal blue carbon investment. The first Sea Grant Blue Carbon Law Symposium will be held at the University of Georgia in Athens, GA, May 17-18, 2023. We hope that you will join us to explore this emerging area of science, policy, and law.
Our objectives are to: understand the legal and policy context of carbon credit markets and how blue carbon fits with these markets, discuss what "blue carbon" means and the state of blue carbon science, assess the quality of claims about blue carbon project potential under qualification conditions, learn about specific blue carbon projects being developed in the U.S. and internationally, and identify challenges, barriers, and social equity needs to determine successful blue carbon projects. This year's Blue Carbon Law Symposium is co-organized by Georgia Sea Grant, the University of Georgia Institute of Government, the University of Georgia School of Law, and the South Carolina Sea Grant Consortium, with funding provided by the National Sea Grant Law Center. If you are interested in co-sponsoring this event please contact Brita Jessen. We are accepting submissions to the Sea Grant Law and Policy Journal. Abstracts submissions (300 words maximum) should be based on original, unpublished work. Please include the title of the paper, author's name, affiliations, and appropriate contact information and submit as a Word document to Catherine Janasie.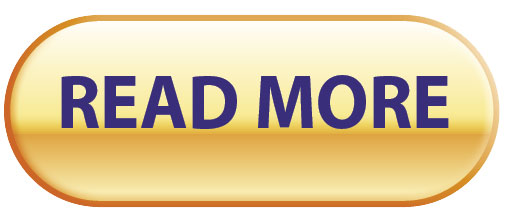 ---
Neighbors sink plan to bulldoze mangroves
USA - Lee County commissioners have rejected a proposal to sacrifice 30 acres of mangroves to make way for a development of 55 new homes off Shell Point Boulevard. The commission's unanimous vote came after residents of the booming Shell Point Retirement Community and the nearby Palm Acres residential community explain how they owe their lives, and property, to mangrove plants that buffered surging gulf waters as Hurricane Ian reached land six months ago. The development proposal , which has taken nearly eight years to reach county commissioners for a vote, would have included 55 new single-family homes on a 306-acre parcel with 13 mooring slips for boats. The land is currently zoned for agricultural use the developer applied for a residential designation to allow the new construction. Residents worried that losing mangroves in favor of new homes could mean a future hurricane will be more dangerous than the storm they endured six months ago.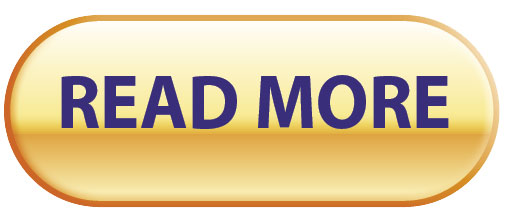 ---
ASIA
In India, mangrove trees make way for booming city of Kochi

INDIA - Burrowed between mangroves and a bustling skyline, 70-year-old Rajan, who only uses one name, reminisces about his old home. For nearly sixty years, Rajan has lived comfortably among the trees in Mangalavanam forest in India's southern Kerala state. In the last two decades, the surrounding city of Kochi has boomed as the state's financial capital and swallowed up once-protected green areas, including Rajan's former home. He was forced to sell his land to a local private realtor when the area was bought up for construction about 15 years ago. He moved into a makeshift dwelling on the edge of a protected bird sanctuary."Now there are buildings all around and no wind," said Rajan, adding that the towering concrete has made the city and forest stifling hot. Government buildings, private offices and homes have sprung up at pace, cutting deep into the forest known as the "green lung of Kochi." The trees are now squeezed on all sides by buildings, construction and smog.Environmentalists are concerned over the loss and declining health of mangrove cover, which is particularly effective at sucking planet-warming carbon dioxide out of the air, can fend off scorching heat for nearby residents and sustains populations of local wildlife.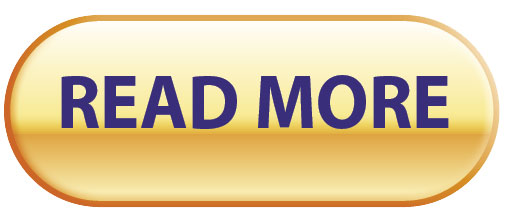 ---
First Dugong Conservation Reserve to be built in India
INDIA - India's first Dugong conservation reserve will be built in Tamil Nadu for the conservation of Dugong, a marine animal that has been enlisted vulnerable to extinction on a global scale by the World Conservation Union (IUCN). Principal Secretary, Environment Climate Change & Forests, Government of Tamil Nadu, Supriya Sahu took to her social media account to confirm the news. She wrote, "Government of Tamil Nadu will set up India's first Dugong Conservation Reserve in the Palk Bay." The reserve will spread over an area of 500 km in Palk Bay on the southeast coast of Tamil Nadu. Palk Bay is a semi-enclosed shallow water body with a water depth maximum of 13 meters. Located between India and Sri Lanka along the Tamil Nadu coast, the dugong is a flagship species in the region. Dugong or the sea cow is the State animal of Andaman & Nicobar Islands. This endangered marine species survive on seagrass and other aquatic vegetation found in the area. It is the only herbivorous mammal that is strictly marine and is the only extant species in the family Dugongidae.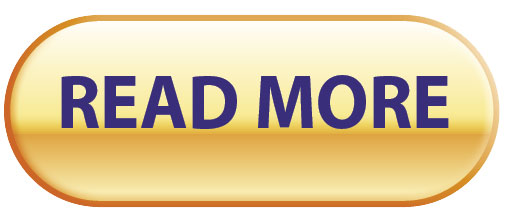 ---
OCEANA
Blue carbon researchers develop new way to protect coastal wetlands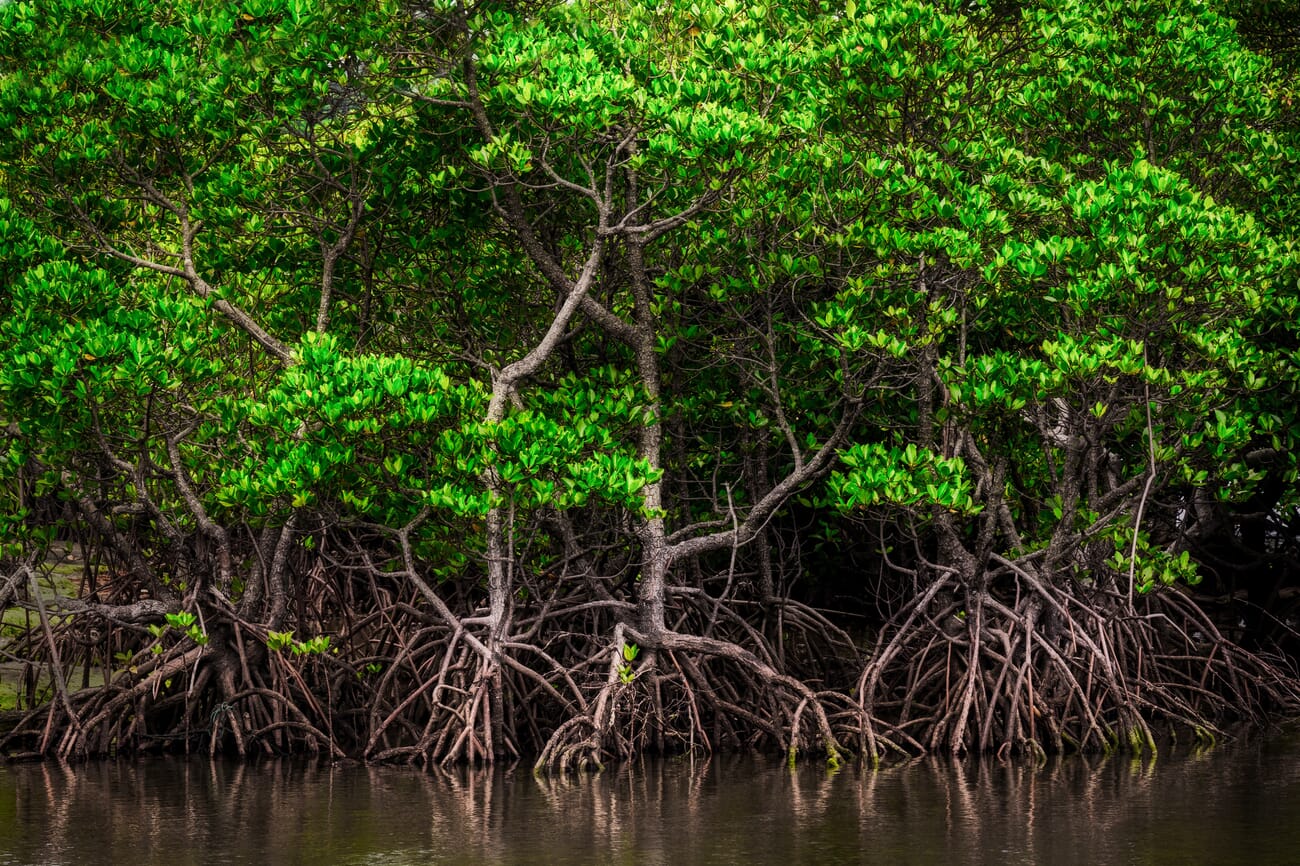 AUSTRALIA - Scientists with Australia's Deakin University Blue Carbon Lab are kicking off a trial with biodegradable structures that could enhance the growth and survival of coastal wetland species like mangroves and sea grass as part of restoration work in Pork Phillip Bay and Western Port Bay. The structures, made from potato starch, provide seedlings with protection from high-energy environments without limiting their growth. They break down over time, making way for the established plants to thrive. Coastal wetlands, such as mangrove forests and saltmarshes, provide many benefits including protection from storm surges, and habitat for coastal wildlife. They also store atmospheric carbon, acting as a nature-based solution against climate change. However, coastal wetlands have been degraded and lost around the world and restoring them can be challenging. Dr Stacey Trevathan-Tackett of Deakin University's Blue Carbon Lab says that restoration efforts can be hampered by harsh environmental conditions that damage wetland plants at crucial early stages of their growth – making it important to constantly develop new methods to encourage growth. "We are exploring new ways to help improve the success of restoration and recovery of wetlands," Dr Trevathan-Tackett said in a press release. "This includes trialling new and creative techniques in different habitats and conditions, as well as working with local communities along the way."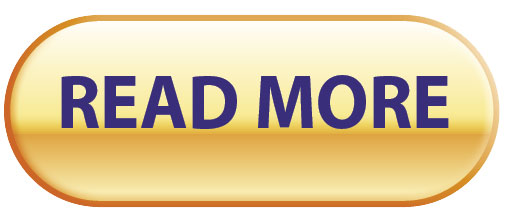 ---
Like this newsletter?




Pease consider donating to MAP to keep it going.
Giving could never be easier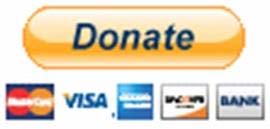 *Articles in this newsletter may mention practices being used and/or show exagerated results being claimed without proof. Stories are presented here in effort to show mangrove related activity around the world and do not necessarily reflect Mangrove Action Project's views or mangrove restoration best-practices.
NOTICE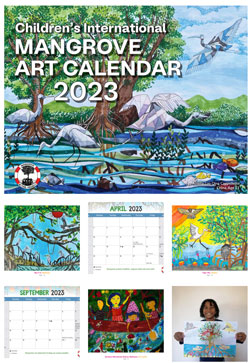 ACTION ALERTS

DON'T LET THE PACIFIC ISLANDS SINK!
Climate change is drowning the Pacific Islands. Join the urgent call from the Prime Minister of Tuvalu and sign with your email address: CLICK HERE


Do not sacrifice Congo's rainforests to the oil industry! TAKE ACTION

TAKE MAP SURVEY Please see the survey questionnaire we at MAP put together to discover where the shrimp industry is still having major adverse effects on mangroves and local communities.
TAKE THE SURVEY

Stop the Dredging - 6.7 million cubic meters of sand from the Addu atoll basin will destroy nature, biodiversity and the natural defences and resilience of this UNESCO Biosphere Reserve. SIGN THE PETITION

Keep fossil fuels out of Bangladesh for the health and wellbeing of the local communities, the beautiful regional beaches and forests, the Bangladeshi economy, and our shared climate. SIGN PETITION

Stop this total madness Stop the biggest heated oil pipeline in the world -- right through the heart of Africa!
CLICK HERE
---

Like this newsletter? Pease consider donating to MAP to keep it going. Giving could never be easier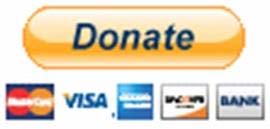 ---
MAP Website en Español
haga clic aqui
13 Year old Linda Li "Mangrove Adventure" from Kid Dream Art School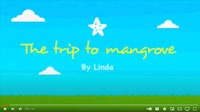 WATCH NOW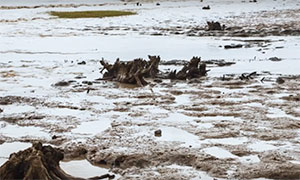 Restoring The Natural Mangrove Forest
Watch movie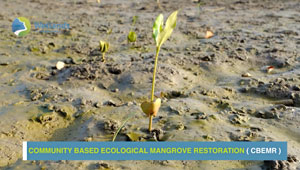 Community Based Ecological Mangrove Restoration in Rufiji Delta VIEW VIDEO
Video: Mangroves for the Future
View Here
WANT TO GET INVOLVED?
Follow and Join MAP!
Interested in connecting or working with MAP? Check out our opportunities here

---
MANGROVE ISSUES
Want to learn more about mangroves?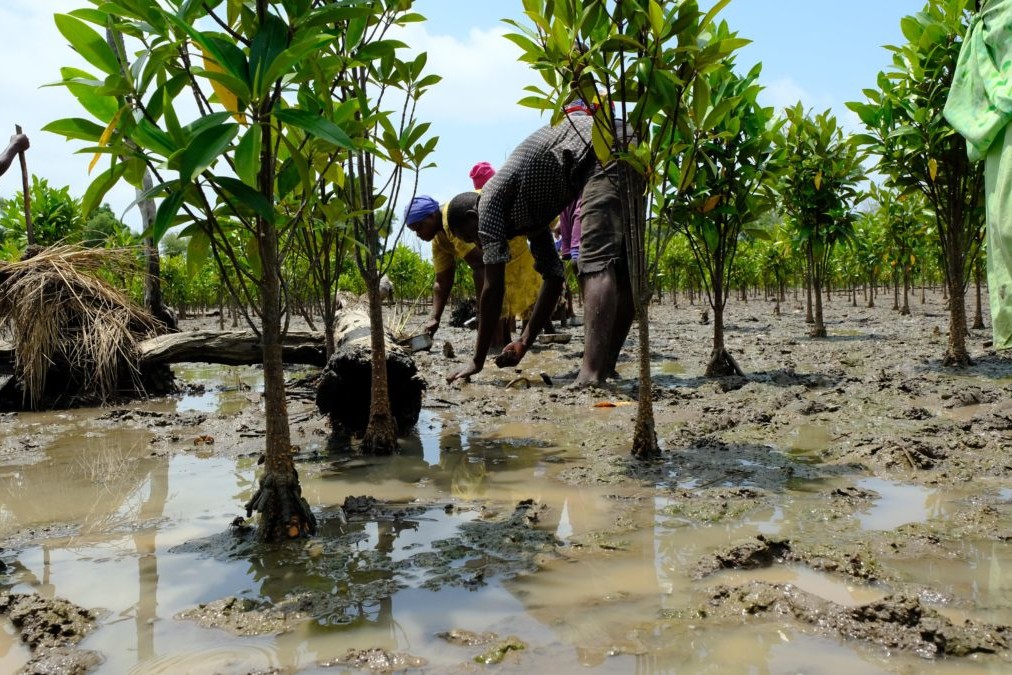 Our short presentation will give you a better understanding of the issues we are working to solve. WATCH PRESENTATION
What is CBEMR? Download MAP's 2 page CBEMR Information Sheet containing links to all MAP's CBEMR resources – CLICK HERE
View MAP's uploaded Videos at
MAP Video Gallery
Question Your Shrimp Consumer/Markets Campaign!
WATCH VIDEO
Mangroves: Guidebook to Malaysia – Click Here
SHARE MAP'S VISION
CLICK HERE to watch short introductory video. Together we can work "at the roots of the sea".
Our short documentary, Reducing the Risk of Disaster through Nature-Based Solutions : Mangroves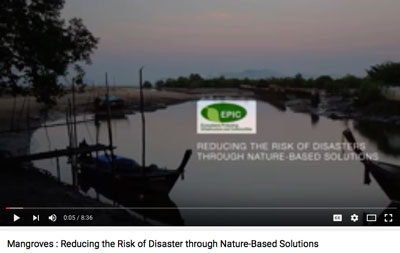 NASA Study Maps the Roots of Global Mangrove Loss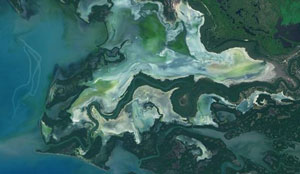 ---
Marvellous Mangroves Curriculum
The Marvellous Mangroves Curriculum begins with a simple philosophy – getting future generations to not only learn about, but understand the importance of mangrove forests. VISIT

The award-winning Marvellous Mangroves (MM) curriculum educates children on the importance of mangroves and their ecological functions, teaching them about modern challenges and mechanisms for sustainability. VIEW VIDEO
Marvellous Mangroves Curriculum in Bangladesh - WATCH VIDEO
MARVELLOUS MANGROVES IN BRAZIL
En Portuges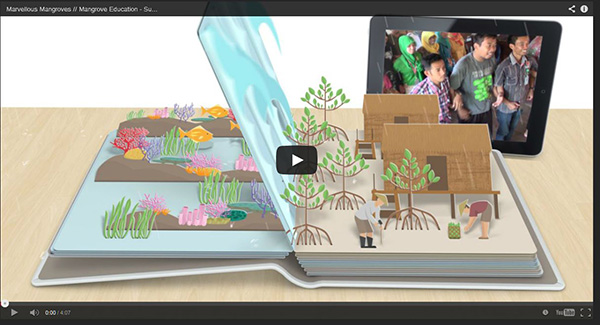 Marvellous Mangroves – A Curriculum-Based Teachers Guide.
---
Like this newsletter? Pease consider donating to MAP to keep it going. Giving could never be easier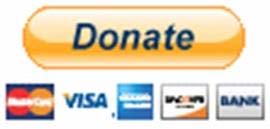 ---

*Articles in this newsletter may mention practices being used and/or show exagerated results being claimed without proof. Stories are presented here in effort to show mangrove related activity around the world and do not necessarily reflect Mangrove Action Project's views or mangrove restoration best-practices.
Mangrove Action Project
Click here to view past newsletters