The MAP News


567th Edition

March 10, 2023
Where do the prawns in your takeaway curry or pad thai come from? Peter Hadfield travels to South-East Asia to investigate the environmental impact of prawn farming.
Listen Here
We Need To Bring Mangroves Back – But Do We Know How?

GLOBAL - Mangroves are havens for biodiversity, and living dikes that help shield against storms and waves that are growing ever stronger in a warming climate. And yet, they remain one of the world's most threatened tropical ecosystems; we've lost over 35% of the world's total in two recent decades, largely due to clearing of mangroves for aquaculture, agriculture, urban development and timber. That's why there's rising interest from governments, nonprofits and local communities around the world in rebuilding these vital systems. But such endeavors often fail. In the Philippines, for instance, less than 20% of planted saplings survive, on average, while a large-scale study estimated a median survival rate of roughly 50%. Now University of Ruhuna botanist Sunanda Kodikara and other scientists are increasingly urging organizers to abandon old approaches to regrowing mangroves and the misdirected incentives that drive them. Instead, they argue for a science-based approach that takes into account the forests' sensitive ecology and tendency to regenerate naturally, and the needs of people who live around them. As coastal and marine ecologist Catherine Lovelock of the University of Queensland in Australia notes, "We all understand exactly how you grow a mangrove forest, and it's been known for quite some time." The problem, she says, has much more to do with people than with science.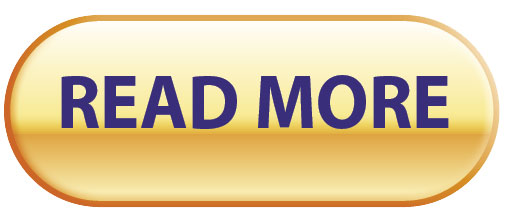 ---
Pastoralist women unbowed despite suffering wrought by climate crisis
KENYA - Kenya marked International Women's Day with pomp and pageantry, as senior officials acknowledged the critical role of the female gender in the realization of the sustainability agenda, peace and stability. President William Ruto reiterated his administration's commitment to achieving gender parity in all spheres of public service, to ensure Kenya becomes a modern, prosperous and inclusive society. Ruto noted that women's contribution will be key to helping the country confront pressing challenges like climate-induced hunger crisis and economic downturn that threatens long-term stability. Sadia Hussein, a grassroots mobilizer from the coastal county of Tana River which is also reeling from an acute drought, said that women's active involvement in confronting the climate crisis has provided some respite to nomads and subsistence farmers in her backyard. Hussein cited female-led mangrove restoration projects in the wider coastal region as game changers, strengthening communities' resilience to climate change through stabilizing fisheries and agriculture.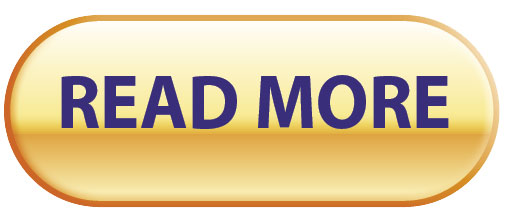 ---
Niger Delta mangroves in 'grave danger' from oil spills, poverty, invasive species
NIGERIA - Nigeria reportedly has 206 trillion cubic feet of natural gas reserves, and the world's 10th-largest reserve of crude oil, amounting to around 25 billion barrels. Oil contributed 7.24% of Nigeria's GDP in 2021, and oil exports continues to dominate the country's foreign exchange earnings. Growing evidence, however, suggests that the pursuit of oil is at the heart of irreversible ecosystem damage affecting people and mangroves alike. In the past decade alone, there were more than 8,636 oil spill incidents, which released a combined 385,909 barrels of oil into the surrounding environment, according to data from Nigeria's National Oil Spill Detection and Response Agency (NOSDRA). The ongoing spills, regulatory agencies say, are a result of leaks from old and unserviced pipelines, as well as artisanal oil refining operations. Significant leaks also come from oil "bunkering," a form of oil theft in which pipelines are punctured and oil illicitly diverted to unauthorized destinations. This diverted crude, known as "dirty fuel," is refined and sold in Nigeria's booming black market. "The mangrove forests of the Niger Delta are among the most degraded in the world," said Nenibarini Zabbey, professor of biomonitoring and restoration ecology at the University of Port Harcourt's Department of Fisheries.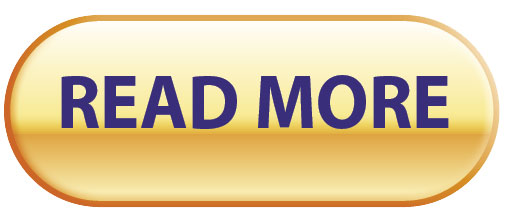 ---
AMERICAS
A Health Check for South American Mangroves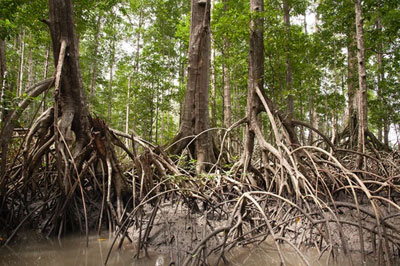 GUYANA - Mangroves are a crucial protector against climate change's effects in Guyana's low-lying coastal regions. In addition to being rich habitats for wildlife in this northern South American country, these swampy forests help block floods and pounding surf as sea levels rise and storms intensify due to climate change. Mangroves also help stop erosion, prevent saltwater from seeping into agricultural soils, and act as a carbon sink, absorbing more carbon than most inland rainforests. To ensure that these habitats stay healthy, the Mangrove Monitoring Service was launched in July 2022 by SERVIR, a joint program of NASA and the U.S. Agency of International Development. This new monitoring effort is in collaboration with Guyana's National Agricultural Research and Extension Institute and the University of Guyana. It measures the height and density of mangrove forests by using NASA satellites that bounce radar signals off the planet's surface. When these lasers hit mangroves' leaves and branches, the radar signals come backscattered. When the radar signals bounce back more smoothly, it can warn local experts that a section of forest might be sick, or even deforested entirely. The Mangrove Monitoring Service also uses imagery from other NASA satellites, and this bird's eye view of the forests further helps spot places where forest is being lost.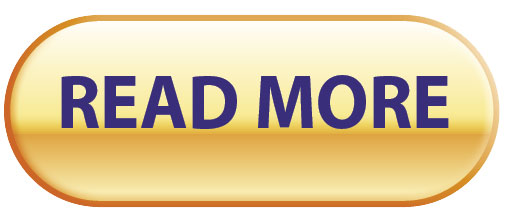 ---
Meet Jaragua´s galliwasp: New mangrove lizard species discovered by Dominican project partners

DOMINICAN REPUBLIC - Seacology's efforts to protect mangrove forests in the Dominican Republic can claim a lot of milestones: a dozen projects, our national initiative to engage the public about the importance of these ecosystems, educational events, a sports-and-conservation program that have reached thousands of kids, and more. But it's not every day we can say we were involved in the discovery of a new species. Late last year, biologist Miguel Landestoy and his colleagues were observing reptiles around Oviedo Lagoon as part of a survey organized by Grupo Jaragua, our national project partner. The researchers were collecting data on the biodiversity of the mangrove area, to aid in the development of informational materials for a public outreach campaign (known locally as Campaña ManglarES). While exploring Cayo Iguana—a small cay in the lagoon named for its abundant population of rhinoceros iguanas—something new caught their attention. A medium-sized brown lizard was scurrying among the rocks, fallen leaves, and twisting mangrove roots. A less knowledgeable observer might have mistaken it for one of its close cousins like the common Hispaniolan galliwasp (one of a group of ground lizards locally known as lucias). But Landestoy and his colleagues noticed its larger ear openings and webbed toes, and realized they might be looking at something new.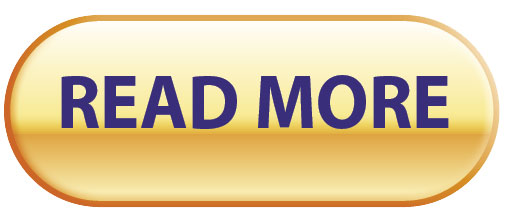 ---
Regulating mangrove responsibility causes confusion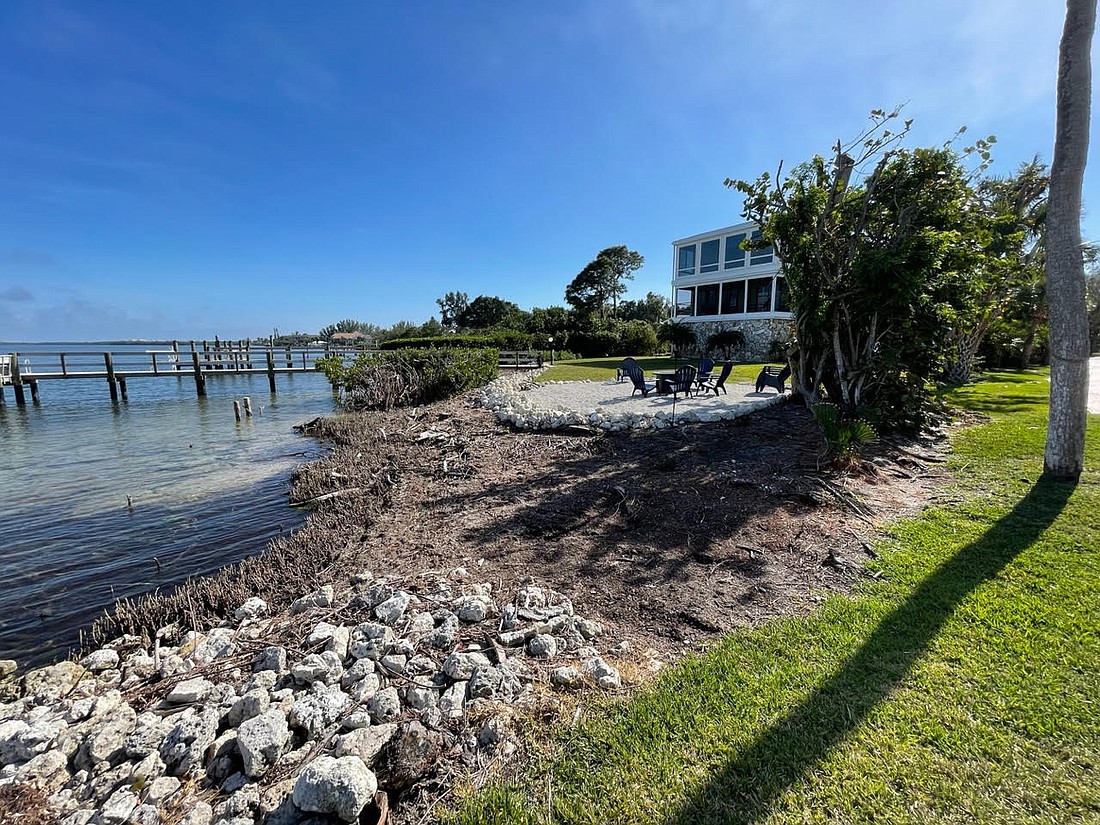 USA - A couple weeks ago, a local resident, Justin Moore, made his way to his favorite fishing spot along the Sarasota Bay on Longboat Key. Upon arriving, he realized he was not confident he was in the right spot. He quickly noticed what led to his confusion was the lack of mangroves that had characterized the spot for years. Knowing their importance, he made a call to resident and chairman of the Suncoast Waterkeeper, Rusty Chinnis. Chinnis recalled Moore classifying it as a disorienting experience as the mangroves have acted as a landmark for his fishing excursions for years. "(Suncoast Waterkeeper) has gotten very involved in mangrove protection because we've seen a lot of mangrove destruction recently, particularly in Manatee County," he said. Mangroves are tropical plants that are adapted to loose, wet soils, salt water and being periodically submerged by tides. They provide a slew of benefits including fish habitats, seabird protection, water quality improvements and shoreline protection from storm surges, which is why the state regulates their trimming or removal.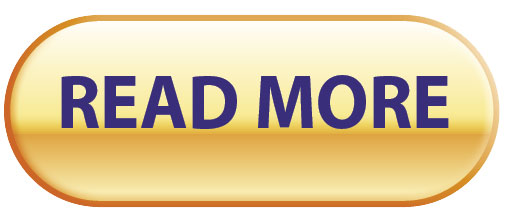 ---
ASIA
As livelihoods clash with development, Vietnam's Cần Giờ mangroves are at risk

VIET NAM - At night, waves crash into the rocky barricades running along the coast of Cần Giờ, a refuge of mangroves and beaches in the southernmost reaches of Ho Chi Minh City. As the sun rises, the waves recede, leaving a damp but navigable plain stretching 2 kilometers (1.2 miles) offshore. For about 30 years, Thiệu has risen as the water ebbs to search the shores for small holes in the sand where clams are likely burrowed. Twice a year, he'll bring a sack of pinhead-sized baby clams and place them on the shore, in hopes that they'll grow into larger shells he can harvest in a few months. But if one of Vietnam's biggest corporations carries through with its plans, Thieu and the fleet of clam collectors along this beach will lose their livelihoods, and Cần Giờ's longest stretch of coastline will be filled with sand and sculpted into luxury tourism resorts and housing. Cần Giờ's mangrove forests and beaches have made the district a "green lung" for the pulsating city. The 75,740-hectare (187,158-acre) forest serves as a crucial carbon sink, a defense against surging seas, and a place for urban tourists to shed their stress and tension. At present, visitors arrive from the city by ferry, staying in small towns tucked into the mangroves and driven by aquaculture and small-scale tourism.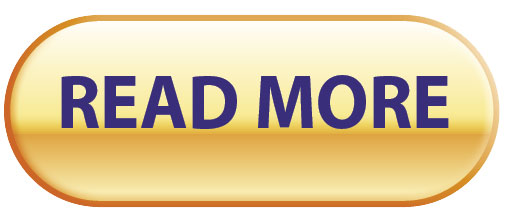 ---
Meet the UAE's first female aircraft engineer who created a mangrove forest
UAE - The first female Emirati aircraft engineer, who has spread her wings within the traditionally male-dominated aviation sector, is also making an impact on the ground by planting mangroves in the UAE. When the country announced its ambition to plant 100 million mangroves by 2030, Eng Suaad Al Shamsi, a senior programme manager with Etihad Airways, came up with an initiative to offset the airline's carbon footprint and address climate change. "It came to my mind: 'Why don't we plant a mangrove and people can adopt it?'" says Al Shamsi, who is a mother of two young boys. Last February, the Etihad Mangrove Forest launched on Jubail Island in Abu Dhabi, with Al Shamsi planting the first tree. Since then, thousands of mangroves have been planted. "We have an application through which people can adopt a mangrove, visit the mangrove, 'chat' with it and see how it's growing," she says. One mangrove tree absorbs 12.3kg of carbon dioxide in a year and more than 300kg over its lifetime.
*Articles in this newsletter may mention practices being used and/or show exagerated results being claimed without proof. Stories are presented here in effort to show mangrove related activity around the world and do not necessarily reflect Mangrove Action Project's views or mangrove restoration best-practices.
NOTICE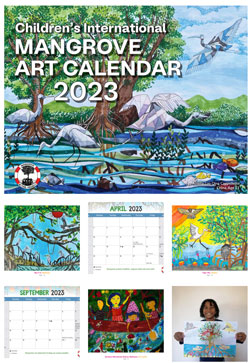 ACTION ALERTS

DON'T LET THE PACIFIC ISLANDS SINK!
Climate change is drowning the Pacific Islands. Join the urgent call from the Prime Minister of Tuvalu and sign with your email address: CLICK HERE


Do not sacrifice Congo's rainforests to the oil industry! TAKE ACTION

TAKE MAP SURVEY Please see the survey questionnaire we at MAP put together to discover where the shrimp industry is still having major adverse effects on mangroves and local communities.
TAKE THE SURVEY

Stop the Dredging - 6.7 million cubic meters of sand from the Addu atoll basin will destroy nature, biodiversity and the natural defences and resilience of this UNESCO Biosphere Reserve. SIGN THE PETITION

Keep fossil fuels out of Bangladesh for the health and wellbeing of the local communities, the beautiful regional beaches and forests, the Bangladeshi economy, and our shared climate. SIGN PETITION

Stop this total madness Stop the biggest heated oil pipeline in the world -- right through the heart of Africa!
CLICK HERE
---

Like this newsletter? Pease consider donating to MAP to keep it going. Giving could never be easier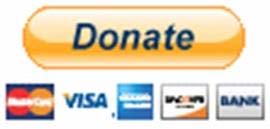 ---
MAP Website en Español
haga clic aqui
13 Year old Linda Li "Mangrove Adventure" from Kid Dream Art School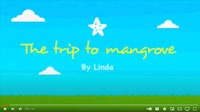 WATCH NOW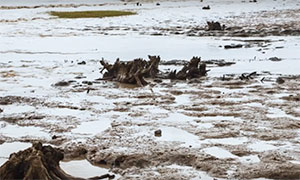 Restoring The Natural Mangrove Forest
Watch movie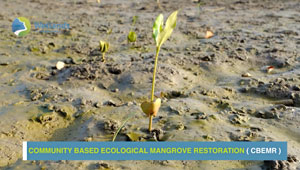 Community Based Ecological Mangrove Restoration in Rufiji Delta VIEW VIDEO
Video: Mangroves for the Future
View Here
WANT TO GET INVOLVED?
Follow and Join MAP!
Interested in connecting or working with MAP? Check out our opportunities here

---
MANGROVE ISSUES
Want to learn more about mangroves?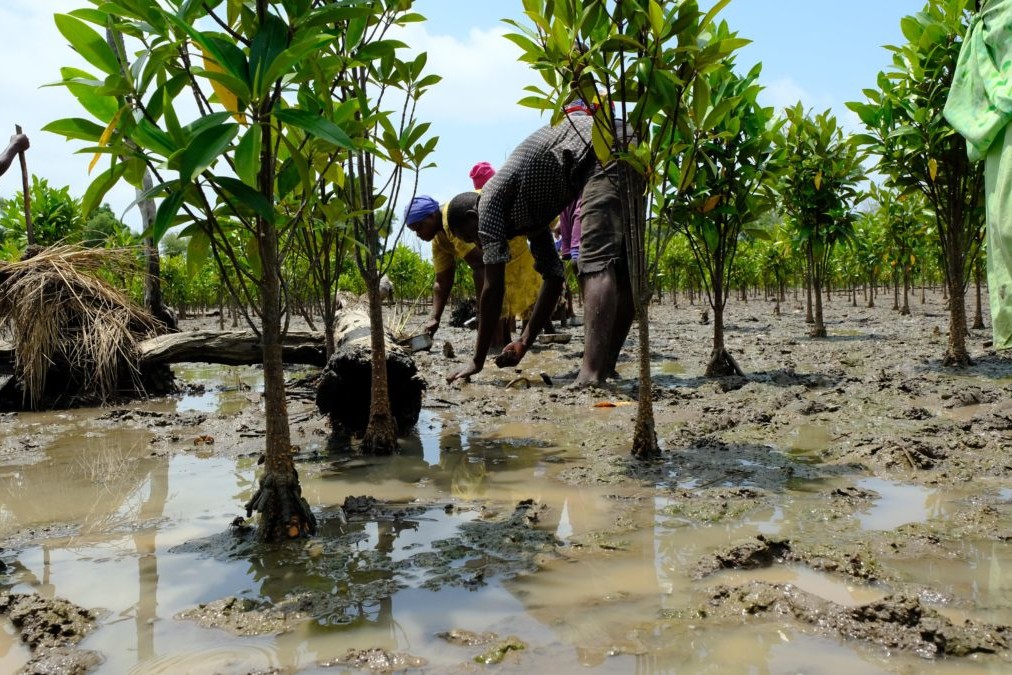 Our short presentation will give you a better understanding of the issues we are working to solve. WATCH PRESENTATION
What is CBEMR? Download MAP's 2 page CBEMR Information Sheet containing links to all MAP's CBEMR resources – CLICK HERE
View MAP's uploaded Videos at
MAP Video Gallery
Question Your Shrimp Consumer/Markets Campaign!
WATCH VIDEO
Mangroves: Guidebook to Malaysia – Click Here
SHARE MAP'S VISION
CLICK HERE to watch short introductory video. Together we can work "at the roots of the sea".
Our short documentary, Reducing the Risk of Disaster through Nature-Based Solutions : Mangroves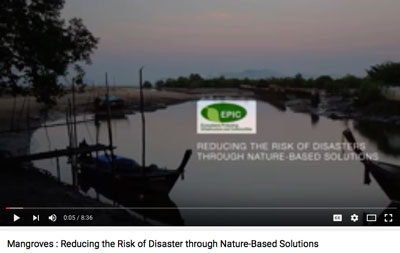 NASA Study Maps the Roots of Global Mangrove Loss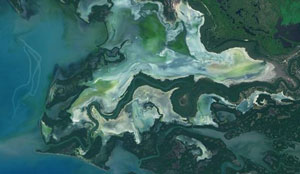 ---
Marvellous Mangroves Curriculum
The Marvellous Mangroves Curriculum begins with a simple philosophy – getting future generations to not only learn about, but understand the importance of mangrove forests. VISIT

The award-winning Marvellous Mangroves (MM) curriculum educates children on the importance of mangroves and their ecological functions, teaching them about modern challenges and mechanisms for sustainability. VIEW VIDEO
Marvellous Mangroves Curriculum in Bangladesh - WATCH VIDEO
MARVELLOUS MANGROVES IN BRAZIL
En Portuges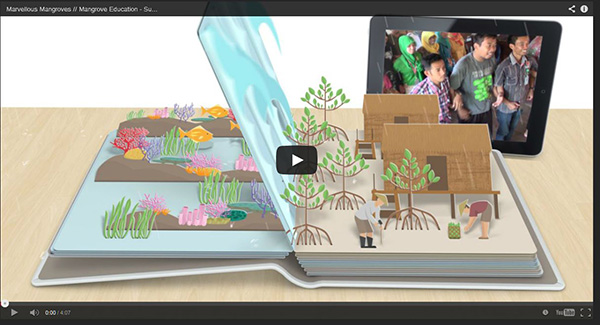 Marvellous Mangroves – A Curriculum-Based Teachers Guide.
---
Like this newsletter? Pease consider donating to MAP to keep it going. Giving could never be easier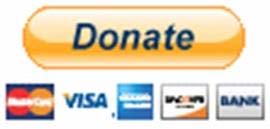 ---

*Articles in this newsletter may mention practices being used and/or show exagerated results being claimed without proof. Stories are presented here in effort to show mangrove related activity around the world and do not necessarily reflect Mangrove Action Project's views or mangrove restoration best-practices.
Mangrove Action Project
Click here to view past newsletters