The MAP News


565th Edition

Feb 11, 2023
FEATURE STORY

El Salvador - a blueprint for mangrove conservation efforts worldwide?

EL SALVADOR - Near the border with Guatemala, a two-hour drive from San Salvador, the capital of El Salvador, lies a tropical coast lined with mangrove forests where crocodiles, corals and fisheries thrive. The Barra de Santiago is a habitat for numerous threatened and endangered species, including four species of sea turtle: the hawksbill sea turtle, Olive Ridley Turtle, leatherback sea turtle and green sea turtle, and the yellow-naped parrot, which is severely threatened because of its commercial value in the pet trade. For the past 30 years, unrestricted urbanisation, cattle grazing, the sugarcane industry's expansion and the increasing demand for wood have caused deforestation, alterations in the hydrology of the area and pollution. This mangrove forest, although designated as a Ramsar site, a wetland whose conservation and sustainable use are governed by an international treaty, has shrunk by 50% according to 2018 estimates. Since 2012, several local women's and fishermen's organisations – some with international support – have started to restore the mangrove ecosystem, creating new livelihoods for residents, such as crab farming, while protecting the area's biodiversity. Results have been limited so far, but the success of local organisations provides a model for how this type of ecosystem can be restored globally.
GLOBAL
Drive to protect world's wetlands gains momentum
GLOBAL - Vegetated wetlands, such as swamps and marshes, are some of the most wildlife-rich ecosystems on the planet, their shallow waters and abundant plant life supporting everything from insects to ducks to moose. But these wetlands, as well as lakes, rivers and other watery environments around the world, are in peril, with many polluted or degraded as a result of climate change and human development. In recent months, though, governments have stepped up their efforts to protect and restore these natural spaces, a drive experts say is not only crucial for protecting biodiversity, but also countering the climate crisis. Countries around the world are now beginning to restore their wetlands. Examples of wetland conservation initiatives include the development of emerging sponge cities in China, and the government-backed restoration of the United Kingdom's Great North Bog, a significant area for both carbon and water storage. Research shows that accelerated efforts to conserve and restore wetlands are crucial as the triple planetary crisis of climate change, nature and biodiversity loss and pollution and waste is amplifying the effects of wetland degradation. But adequate finance and political will are key. According to UNEP's 2022 State of Finance for Nature report, climate, biodiversity and land degradation goals will be out of reach unless investments in nature-based solutions quickly ramp up to US$384 billion per year by 2025. That would be more than double the current total of US$154 billion a year.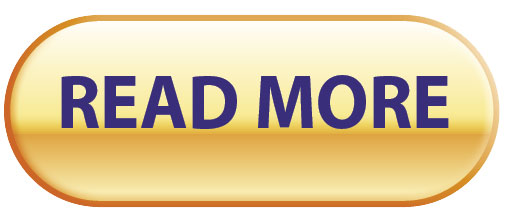 ---
AFRICA
Gambia greenlights ten-year plan for its mangrove oyster sector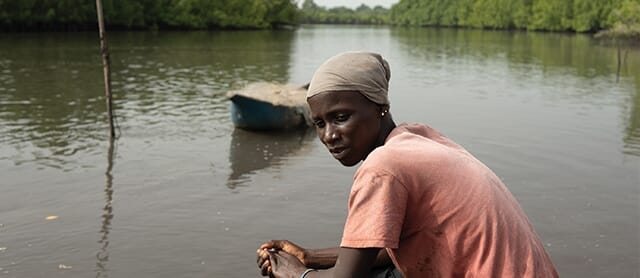 GAMBIA - FISH4ACP has signed an agreement with Gambia that will see its mangrove oyster sector adopt a sustainable growth plan over ten years and bring more women into the industry. Better oyster production and responsible resource management are vital for sustainable growth of The Gambia's mangrove oyster sector, according to an upgrading strategy endorsed by key stakeholders on 2 February. The agreement marks the start of FISH4ACP's activities in support of female oyster producers, while aiming to turn the tide on declining oyster stocks. "This agreement bolsters our support to Gambia's oyster sector," said Fanta Bojang Samateh, deputy permanent secretary of the ministry of fisheries, water resources and national assembly matters, opening a meeting where a 10-year strategy to upgrade the oyster value chain of the West-African nation was endorsed. He added: "It is of great importance for the women who dominate this sector, allowing them to feed their families and improve their livelihoods."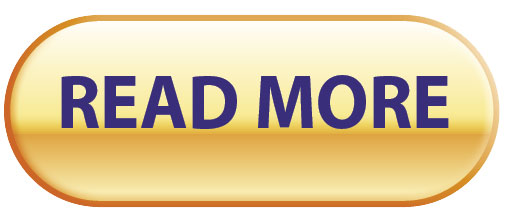 ---
AMERICA
Mangrove Action Project meet with FIAES in El Salvador
EL SALVADOR - The Mangrove Action Project team are currently in El Salvador to follow-up on restoration activities since their mangrove restoration training workshop in 2011. Whilst there, the team met with FIAES Executive Director, Ing. Jorge Oviedo, along with members of their technical team, to learn the advances and positive impacts of the implementation of the Ecological Mangrove Restoration (REM) method. Since 2011 there have been important transformations for nature and local communities in the Ramsar Bahía de Jiquilisco site. The Ministerio de Medio Ambiente and FIAES are the leading promoters of the innovative and effective REM method for the conservation of this vital ecosystem within El Salvador. FIAES said "We are grateful for the cordial visit of the Mangrove Action Project (MAP) team, because through these meetings the exchange of knowledge is promoted, strengthening the actions of restoration and conservation of ecosystems at a local and regional level"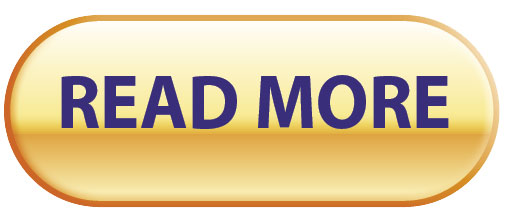 ---
France commits 3-million euros to restoring mangroves in the Carribean
SAINT LUCIA - The United Nations has designated February 2 as World Wetlands Day to raise awareness of the importance of wetlands and the need to preserve them, especially in light of their rapid degradation in the last few decades. "Nearly 90% of the world's wetlands have been degraded since the 1700s, and we are losing wetlands three times faster than forests. Yet, wetlands are critically important ecosystems that contribute to biodiversity, climate mitigation and adaptation, freshwater availability, world economies and more" – worldwetlandsday.org – Furthermore, in the last 50 years, approximately 35% of the world's wetlands have disappeared being graded with bulldozers for construction projects, or filled in for various reasons. This year, World Wetlands Day is being observed under the theme, "It's Time for Wetlands Restoration." On World Wetlands Day, Mrs. Chrysoula Zacharopoulou, French Minister of State for Development, Francophonie and International Partnerships, paid a visit to one of Saint Lucia's prime wetlands, the mangrove area in Marigot Bay, Saint Lucia. There, she announced that "through the Agence Française de Développement (AFD), France is going to finance an Organisation of Eastern Caribbean States (OECS) Mangrove Restoration program for up to €3 million euros in 2023."
National Parks Authority pledges vigilant coastal protection on World Wetlands Day

ANTIQUA & BARBUDA - Mangroves, lagoons, ponds and swamps came under the spotlight recently on World Wetlands Day. The National Parks Authority joined the global community in observing the occasion, this time held under the theme 'it's time for wetland restoration'. "The National Park recognises that wetlands are of considerable value to our overall ecosystem and the lives and livelihoods of our people," a release said. "In Antigua they are easily identifiable by virtue of the fact they are usually saturated, covered by water or dominated by mangrove vegetation." Mangrove wetland ecosystems are regarded as extremely important for coastal resilience and the support of livelihoods. Within the Nelson's Dockyard National Park, this is especially true because of the multiple coastal communities that are heavily reliant on the marine ecosystems, including wetlands. "Under the regulations, the park maintains its vigilance against all man-made threats against our wetlands. For instance, in 2021 it discovered an illegal backfilled site and as a result went about restoring the area to its previous state. "The backfill was removed and the red mangrove seedlings that were planted continue to mature today.
.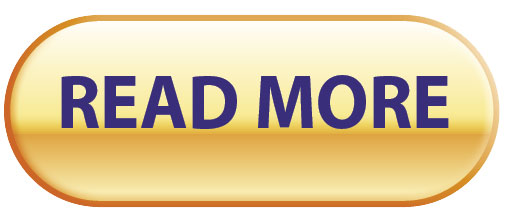 ---
Getting to the Root of Blue Carbon Storage in Belize's Mangroves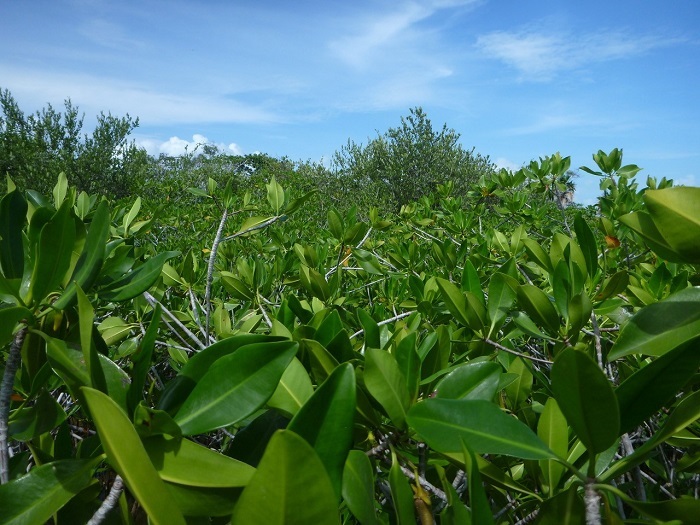 BELIZE - Researchers from the Smithsonian Environmental Research Center (SERC) recently published a study in the journal Science of the Total Environment introducing the first national estimate of mangrove carbon stocks in Belize. These findings are the first data released from the Belize Blue Carbon project, an international effort to develop nationwide mangrove datasets to understand implications for climate change mitigation and adaptation. While mangroves have long been recognized as important nature-based solutions for long-term carbon storage, many countries still lack local data on carbon stocks and instead rely on global or regional averages, which can significantly over- or underestimate their stock evaluations. This is of special concern because under the Paris Agreement, signatory countries are responsible for producing plans, termed nationally determined contributions (NDCs), on how they will reduce their carbon emissions. Larger scale averages might not represent the actual amount of carbon stored within the mangrove ecosystems of that country. "The results from this assessment show how different mangrove ecosystems can be from one another in a relatively small area and highlights their importance to national climate change mitigation goals," said SERC scientist Hannah Morrissette.
.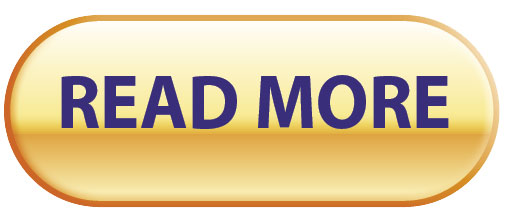 ---
ASIA

On Sumatra coast, mangrove clearing sparks scrutiny of loophole

INDONESIA — Ambo Angke trudged through the cemetery knowing he had been right to worry. A high tide surge had inundated the resting place here on the eastern coast of Sumatra after developers ripped out the trees protecting the shoreline. "The mangroves were completely cleared," Ambo, 48, told Mongabay Indonesia in November as we walked under light rain through the village of Sungai Sayang. Excavators had noisily leveled 100 hectares (250 acres) of mangrove trees here in Sadu subdistrict, on the coast of Jambi province. The clearing prepared the ground for a new oil palm plantation. But in doing so, it removed the natural shield between village and sea, leaving behind a plain of mud and deadwood. Indonesia is the world's largest archipelagic country, and accounts for the world's largest estate of mangrove forests. However, research shows almost half of Indonesia's mangroves have been damaged or destroyed, often for charcoal production or to make way for aquaculture and oil palms, which provide livelihoods for millions but apply pressure on landscapes. In recognition of these shifts, President Joko Widodo set ambitious targets to replenish Indonesia's ailing mangroves.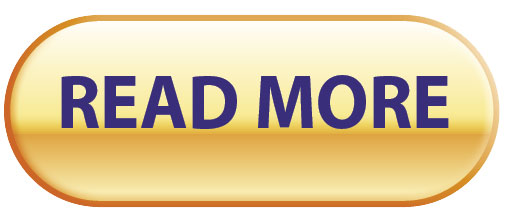 ---
Call to 'protect mangroves with our lives
FIJI - The mangroves which could be affected by the proposed $600 million Tian Lun integrated hotel-tourism project must be protected at all costs. This is the view of Dr Apisalome Movono, senior lecturer in Development Studies at Massey University, New Zealand. "They take decades to develop yet take minor disturbances to be destroyed," he said. Dr Movono said for Suva and its harbour, the importance of the ma­ngroves was of critical importance that there was a "need to protect what we still have with our lives". "I feel this way not only having a background in marine affairs and tourism but also because I earned my diving credentials in the Suva fish patch, have been an avid fisher in the Suva area for over 20 years and have witnessed first-hand the immense decline in the quality and volume of marine life in the Suva harbour over the past 16 years. "This, I believe, is due mainly to the mass-scale degradation of mangrove that has been allowed – from Lami to Nadawa, including the huge forest in between Raiwai and Vatuwaqa.
*Articles in this newsletter may mention practices being used and/or show exagerated results being claimed without proof. Stories are presented here in effort to show mangrove related activity around the world and do not necessarily reflect Mangrove Action Project's views or mangrove restoration best-practices.
NOTICE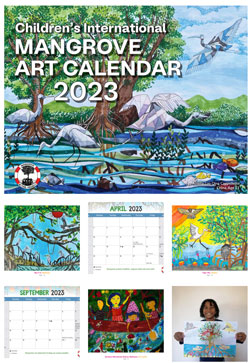 ACTION ALERTS

DON'T LET THE PACIFIC ISLANDS SINK!
Climate change is drowning the Pacific Islands. Join the urgent call from the Prime Minister of Tuvalu and sign with your email address: CLICK HERE


Do not sacrifice Congo's rainforests to the oil industry! TAKE ACTION

TAKE MAP SURVEY Please see the survey questionnaire we at MAP put together to discover where the shrimp industry is still having major adverse effects on mangroves and local communities.
TAKE THE SURVEY

Stop the Dredging - 6.7 million cubic meters of sand from the Addu atoll basin will destroy nature, biodiversity and the natural defences and resilience of this UNESCO Biosphere Reserve. SIGN THE PETITION

Keep fossil fuels out of Bangladesh for the health and wellbeing of the local communities, the beautiful regional beaches and forests, the Bangladeshi economy, and our shared climate. SIGN PETITION

Stop this total madness Stop the biggest heated oil pipeline in the world -- right through the heart of Africa!
CLICK HERE
---

Like this newsletter? Pease consider donating to MAP to keep it going. Giving could never be easier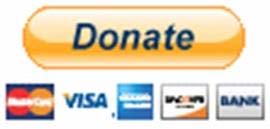 ---
MAP Website en Español
haga clic aqui
13 Year old Linda Li "Mangrove Adventure" from Kid Dream Art School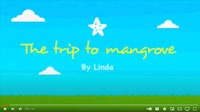 WATCH NOW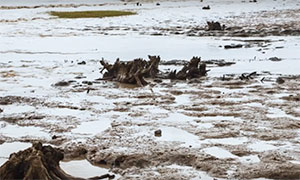 Restoring The Natural Mangrove Forest
Watch movie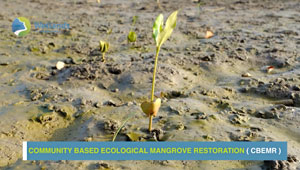 Community Based Ecological Mangrove Restoration in Rufiji Delta VIEW VIDEO
Video: Mangroves for the Future
View Here
WANT TO GET INVOLVED?
Follow and Join MAP!
Interested in connecting or working with MAP? Check out our opportunities here

---
MANGROVE ISSUES
Want to learn more about mangroves?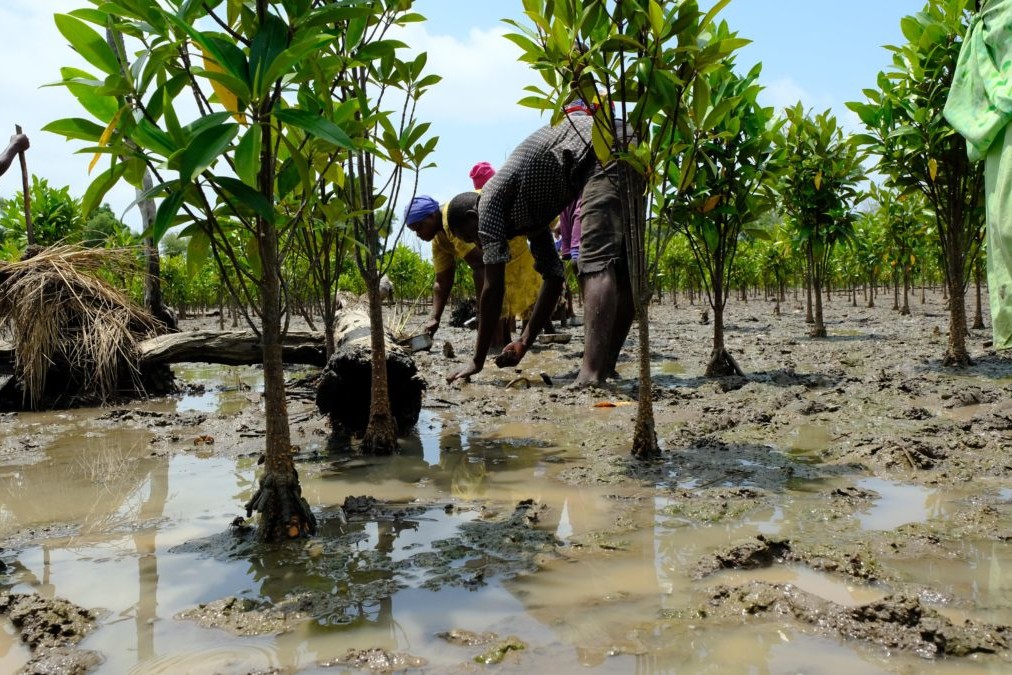 Our short presentation will give you a better understanding of the issues we are working to solve. WATCH PRESENTATION
What is CBEMR? Download MAP's 2 page CBEMR Information Sheet containing links to all MAP's CBEMR resources – CLICK HERE
View MAP's uploaded Videos at
MAP Video Gallery
Question Your Shrimp Consumer/Markets Campaign!
WATCH VIDEO
Mangroves: Guidebook to Malaysia – Click Here
SHARE MAP'S VISION
CLICK HERE to watch short introductory video. Together we can work "at the roots of the sea".
Our short documentary, Reducing the Risk of Disaster through Nature-Based Solutions : Mangroves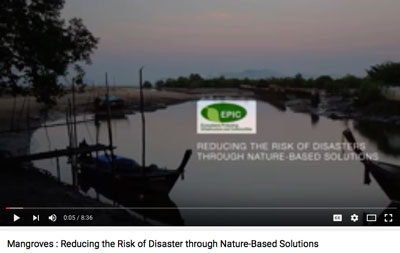 NASA Study Maps the Roots of Global Mangrove Loss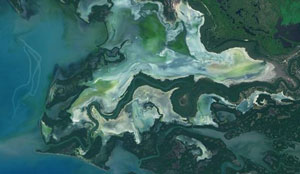 ---
Marvellous Mangroves Curriculum
The Marvellous Mangroves Curriculum begins with a simple philosophy – getting future generations to not only learn about, but understand the importance of mangrove forests. VISIT

The award-winning Marvellous Mangroves (MM) curriculum educates children on the importance of mangroves and their ecological functions, teaching them about modern challenges and mechanisms for sustainability. VIEW VIDEO
Marvellous Mangroves Curriculum in Bangladesh - WATCH VIDEO
MARVELLOUS MANGROVES IN BRAZIL
En Portuges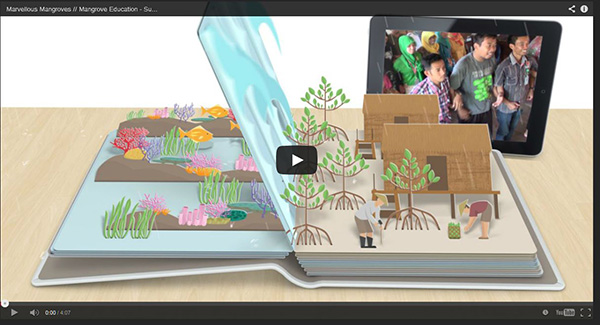 Marvellous Mangroves – A Curriculum-Based Teachers Guide.
---
Like this newsletter? Pease consider donating to MAP to keep it going. Giving could never be easier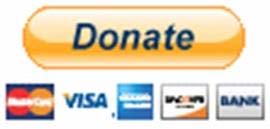 ---

*Articles in this newsletter may mention practices being used and/or show exagerated results being claimed without proof. Stories are presented here in effort to show mangrove related activity around the world and do not necessarily reflect Mangrove Action Project's views or mangrove restoration best-practices.
Mangrove Action Project
Click here to view past newsletters