The MAP News


561st Edition

Dec 17, 2022
Major EU grant announced for coastal lagoon education project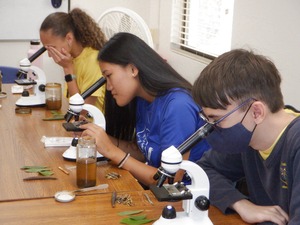 CAYMAN ISLANDS - The Mangrove Education Project (MEP) is pleased to announce a grant of Euros $295,000 from the European Union, Expertise France and Resembid, to complete its new curriculum of the Cayman Islands Coastal Education Guide (CEG). The project commenced just prior to Covid and developed and piloted during the past year. The project will continue the support of the Mangrove Rangers which operate through MEP, as well as research and education programs throughout the coastal lagoon which comprises the intertwined ecosystems of mangroves, seagrasses and reefs. "MEP's Marvellous Mangroves curriculum-based program - which has been taught in Cayman's schools since 2001 – will be researched, revamped and expanded to include seagrass and coral reefs," explained MEP executive director, Martin Keeley. "It will be rebranded the CEG and tailored to the coastal ecology and specifics of the Cayman Islands. A number of educational guide copies will be published and made available to teachers online - using up-to-date science, including illustrations, graphics and photographs of the relevant species, features and ecosystems" he added.
GLOBAL UPDATE
Global habitat suitability modeling reveals insufficient habitat protection for mangrove crabs
GLOBAL - Mangrove crabs are important components of mangrove forests however their large scale habitat suitability and conservation received little attention. The Metopograpsus thukuhar/cannicci species complex is a mangrove dwelling species occurs in the Indo-Pacific mangrove forests. Since identifying the complex suitable habitat is critical for its conservation, we modeled global habitat suitability of the complex within marine biogeographic realms and estimated representation of the complex suitable habitats within marine protected areas. We found that the complex' largest and smallest suitable ranges are located in Central Indo-Pacific and Temperate Southern Africa realms, respectively. Only 12.5% of the complex suitable habitat is protected.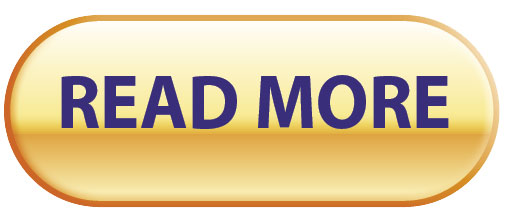 ---
AFRICAN UPDATE
How Seychelles ocean plants could help tackle climate change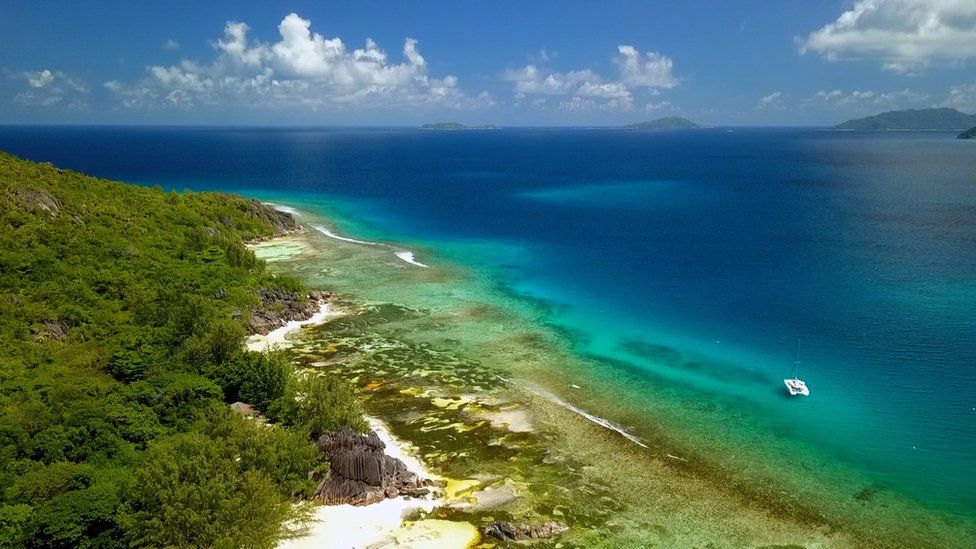 SEYCHELLES - When the tide is out, Errol Renaud can see seagrass meadows on the ocean floor from his coastal home on the Seychelles island of Mahe. He's among many local people who have held up a hotel development that would have reclaimed the area. "There's a lot of seagrass meadows here, and there's a lot of fishermen across this area who put their fish traps there. So they depend on this area," Mr Renaud says. There are already two land reclamations near his home that have disturbed seagrasses that act as a barrier to rising ocean levels and extreme conditions. "This reclamation done before, during the monsoon it means a lot more sand is coming onto one side, and we are seeing much higher waves. "With climate change, we are losing a lot of it in this area," he says, of the region he has lived in for more than two decades, and where he is seeing his land increasingly saturated by rising water levels.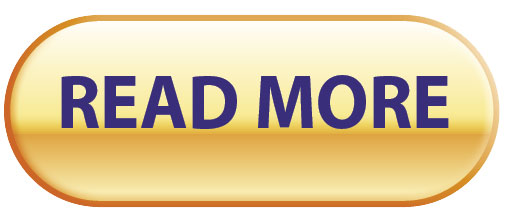 Brilliant and youthful African change makers restoring the Earth
GHANA - Selected from over 220 candidates, seven youth-led ecosystem restoration projects are set to receive funding, mentorship and training to deepen the impact of their work across the globe in 2023. As the climate and biodiversity crises accelerate, young people around the world are raising their voices to demand action on the international stage, turning up in numbers both at COP27 and at the ongoing COP15 biodiversity summit in Montreal. Many are taking the situation into their own hands by launching projects to nurse their local landscapes back to health. In this context, the Youth in Landscapes Initiative (YIL) and the Global Landscapes Forum (GLF) have launched the 2023 edition of the Restoration Stewards program, which aims to support young restoration practitioners and their teams in developing their projects and raise local awareness of the importance of healthy landscapes.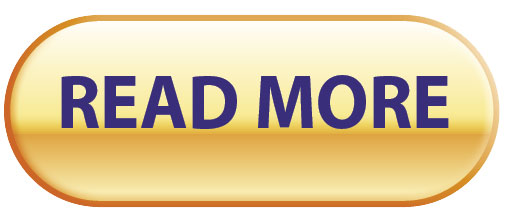 ---
AMERICAS UPDATES
The Adventures of NASA Scientists through the Florida Marshes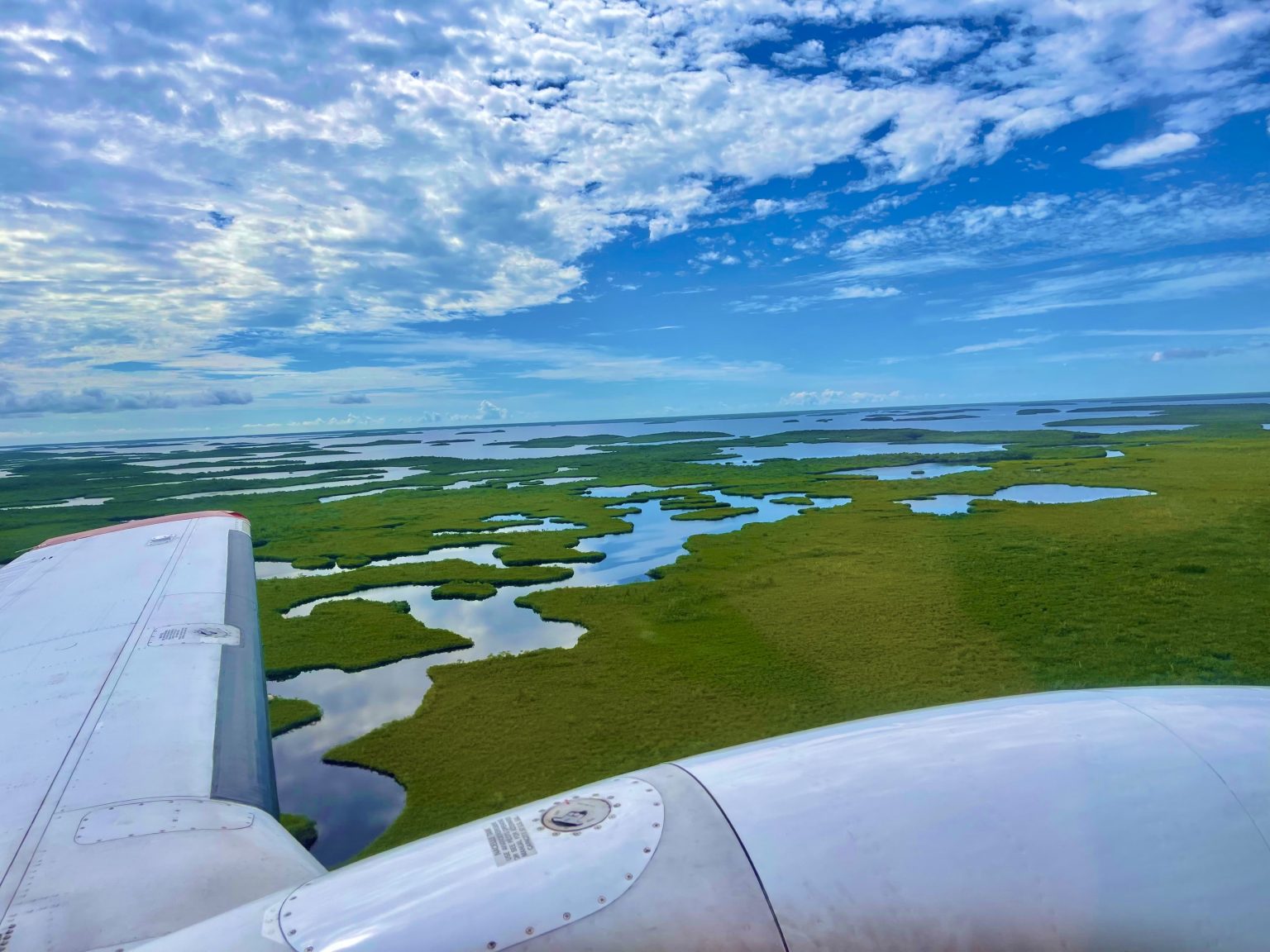 USA - Look up to the blue skies, look right to the boats floating out at sea, look left to the deep green marshes of the Everglades and Big Cypress National Parks in Florida. This mangrove ecosystem contributes to the larger cycle of greenhouse gases, by both releasing and taking in carbon-containing compounds. How much, you might ask? This fall, scientists from NASA's Goddard Space Flight Center in Greenbelt, Maryland, took to the skies (and sea and land) to take measurements of carbon dioxide and methane as part of the Blueflux field campaign. Blueflux, funded by the NASA's Carbon Monitoring System project, aims to create a database of carbon dioxide and methane fluxes – or intakes and emissions – of mangrove ecosystems, which exist in coastal areas. "The mangroves are of interest for Blueflux because they're really good at taking up and storing the carbon dioxide," said Erin Delaria, post-doctoral associate at Goddard.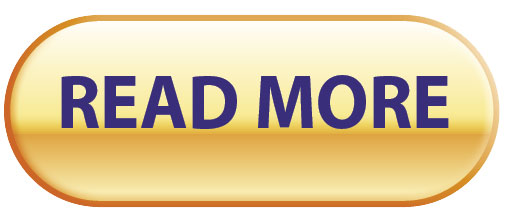 ---
ASIAN UPDATES
Indonesia's mangrove revival hindered by conflicting policies
INDONESIA - Like many countries, Indonesia has set ambitious reforestation targets to help meet climate goals, including rehabilitating 600,000 hectares (1.48 million acres) of mangroves by 2024. But in 2021, Indonesia managed to rehabilitate 33,000 hectares (81,500 acres) of mangroves, the nation's peatland rehabilitation agency said in January. The Indonesian Forum for the Environment (Walhi), Indonesia's biggest environmental advocay group, said the government needs to move faster if it is to have any hope of meeting the target. "A five-fold acceleration is required to reach the ambitious (2024) target, given that mangroves in good condition is only 788,496 ha," Parid Ridwanuddin, the head of Walhi's coastal and oceans campaign, said in a statement after the G20 summit.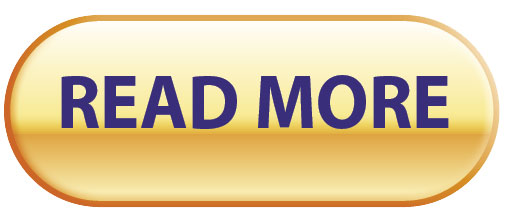 Climate, social pressures pincer Bangladeshi shrimp farmers
BANGLADESH - By 2050, researchers estimate that sea-level rise will inundate significant parts of coastal Bangladesh where shrimp is bred, while higher temperatures affect pond water quality. Tanzim Afroz, a climate-change law expert at Edith Cowan University in Australia, said large swathes of mangrove forests that usually act as a buffer against storm surges have been cleared to make way for shrimp farmersers, reducing natural protection for local communities. Mangroves are important for coastal ecology, supporting marine fisheries and protecting shores from erosion and extreme weather, she added. Bangladesh's newly adopted National Adaptation Plan calls for an assessment of the risks climate change impacts pose to shrimp cultivation, to enable the identification of suitable zones where the business can be run sustainably in the future. Already, growing climate risks and inadequate efforts to adapt the shrimp sector to new conditions are curbing its economic potential.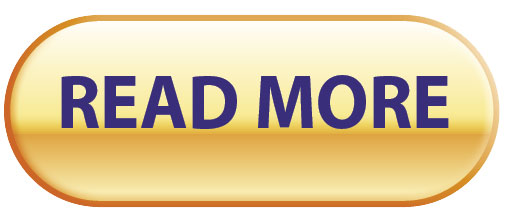 What the Mangrove Alliance at COP27 could mean for Mumbai's mangroves
INDIA - The COP27 has concluded, and the COP15 on Conservation of Biodiversity (CBD) began a few days ago. We can only hope to fulfil the promise of the Paris Agreement by acting swiftly to stop and reverse the loss of nature this decade and by stepping up our efforts to rapidly decarbonize our economies. To scale the awareness and actions in the case of Mangrove forests, India became a signatory to the Mangrove Alliance for Climate ( MAC) coalition formed at COP. However, because the international alliance for mangroves is voluntary, there aren't any mechanisms in place to hold members accountable. The parties will instead set their timelines and obligations for planting and rehabilitating mangroves. And as the world brought its focus to the COP27 discussions, Kolis continued to push for their participation in roundtable discussions to better understand the major difficulties they face and how to address them as they continue to campaign for the recognition of their indigenous knowledge and rights.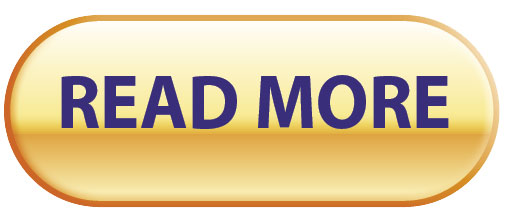 ---
OCEANA UPDATES
Dugong Census Begins
AUSTRALIA - James Cook University scientists are in the air conducting critical Queensland-wide dugong population survey – counting dugongs along 2000 kilometres of coastline in under two months.\ Like a census, the surveys are conducted over an intense period every five years to get a snapshot of dugongs and calves' populations, from Cape York to Moreton Bay. JCU TropWATER's Dr Chris Cleguer said Australia is home to the largest dugong population in the world, and the surveys are critical for monitoring trends in abundance and distribution. "These aerial surveys have been conducted for more than 30 years and are essential in not only estimating the current dugong population size but also mapping where dugongs are more or less abundant," he said. "There are concerns about the decline in dugongs across the urban coast of the Great Barrier Reef – this year's surveys will give us the opportunity to understand the extent of this."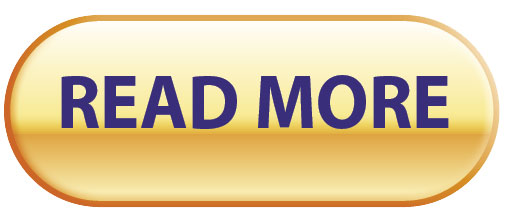 ---
Like this newsletter?




Pease consider donating to MAP to keep it going.
Giving could never be easier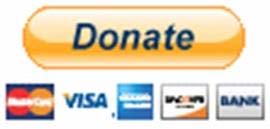 *Articles in this newsletter may mention practices being used and/or show exagerated results being claimed without proof. Stories are presented here in effort to show mangrove related activity around the world and do not necessarily reflect Mangrove Action Project's views or mangrove restoration best-practices.
NOTICE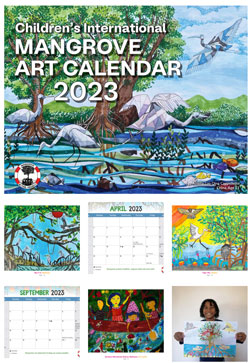 ACTION ALERTS

DON'T LET THE PACIFIC ISLANDS SINK!
Climate change is drowning the Pacific Islands. Join the urgent call from the Prime Minister of Tuvalu and sign with your email address: CLICK HERE


Do not sacrifice Congo's rainforests to the oil industry! TAKE ACTION

TAKE MAP SURVEY Please see the survey questionnaire we at MAP put together to discover where the shrimp industry is still having major adverse effects on mangroves and local communities.
TAKE THE SURVEY

Stop the Dredging - 6.7 million cubic meters of sand from the Addu atoll basin will destroy nature, biodiversity and the natural defences and resilience of this UNESCO Biosphere Reserve. SIGN THE PETITION

Keep fossil fuels out of Bangladesh for the health and wellbeing of the local communities, the beautiful regional beaches and forests, the Bangladeshi economy, and our shared climate. SIGN PETITION

Stop this total madness Stop the biggest heated oil pipeline in the world -- right through the heart of Africa!
CLICK HERE
---

Like this newsletter? Pease consider donating to MAP to keep it going. Giving could never be easier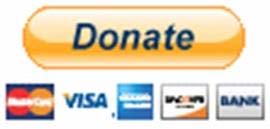 ---
MAP Website en Español
haga clic aqui
13 Year old Linda Li "Mangrove Adventure" from Kid Dream Art School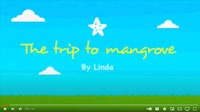 WATCH NOW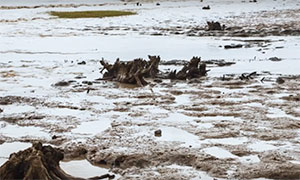 Restoring The Natural Mangrove Forest
Watch movie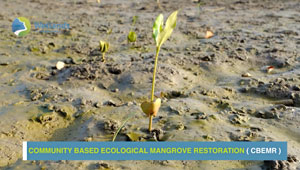 Community Based Ecological Mangrove Restoration in Rufiji Delta VIEW VIDEO
Video: Mangroves for the Future
View Here
WANT TO GET INVOLVED?
Follow and Join MAP!
Like this newsletter? Pease consider donating to MAP to keep it going. Giving could never be easier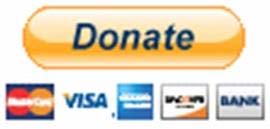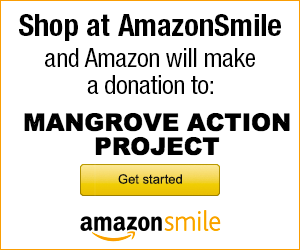 Interested in connecting or working with MAP? Check out our opportunities here

---
MANGROVE ISSUES
Want to learn more about mangroves?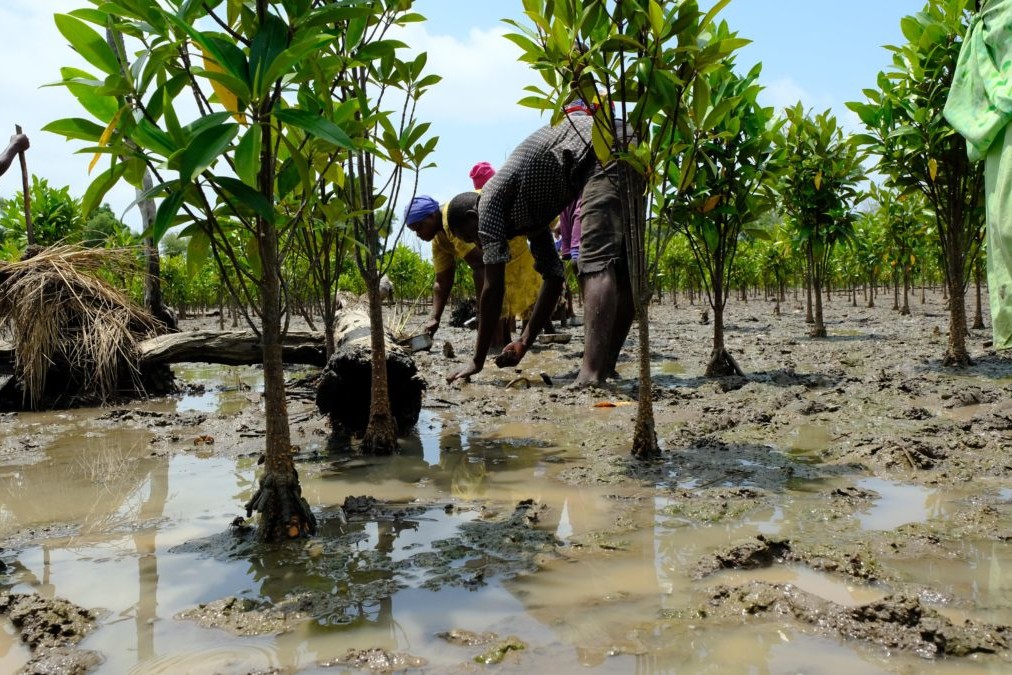 Our short presentation will give you a better understanding of the issues we are working to solve. WATCH PRESENTATION
What is CBEMR? Download MAP's 2 page CBEMR Information Sheet containing links to all MAP's CBEMR resources – CLICK HERE
View MAP's uploaded Videos at
MAP Video Gallery
Question Your Shrimp Consumer/Markets Campaign!
WATCH VIDEO
Mangroves: Guidebook to Malaysia – Click Here
SHARE MAP'S VISION
CLICK HERE to watch short introductory video. Together we can work "at the roots of the sea".
Our short documentary, Reducing the Risk of Disaster through Nature-Based Solutions : Mangroves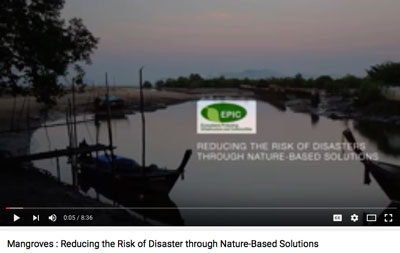 NASA Study Maps the Roots of Global Mangrove Loss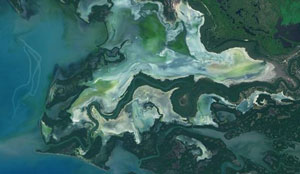 ---
Marvellous Mangroves Curriculum
The Marvellous Mangroves Curriculum begins with a simple philosophy – getting future generations to not only learn about, but understand the importance of mangrove forests. VISIT

The award-winning Marvellous Mangroves (MM) curriculum educates children on the importance of mangroves and their ecological functions, teaching them about modern challenges and mechanisms for sustainability. VIEW VIDEO
Marvellous Mangroves Curriculum in Bangladesh - WATCH VIDEO
MARVELLOUS MANGROVES IN BRAZIL
En Portuges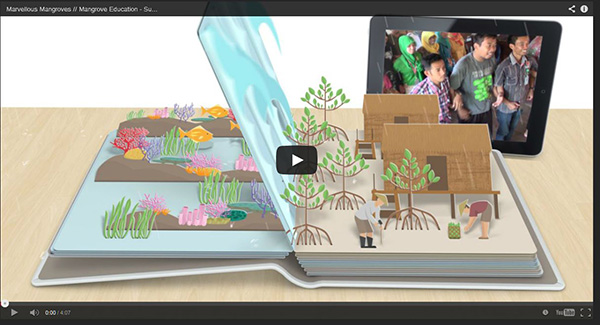 Marvellous Mangroves – A Curriculum-Based Teachers Guide.
---
Like this newsletter? Pease consider donating to MAP to keep it going. Giving could never be easier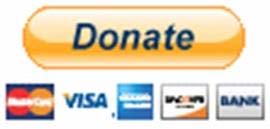 ---

*Articles in this newsletter may mention practices being used and/or show exagerated results being claimed without proof. Stories are presented here in effort to show mangrove related activity around the world and do not necessarily reflect Mangrove Action Project's views or mangrove restoration best-practices.
Mangrove Action Project
Click here to view past newsletters