Partnering with mangrove forest communities, grassroots NGOs, researchers and local governments to conserve and restore mangrove forests and related coastal ecosystems, while promoting community-based, sustainable management of coastal resources.
Dear Friend,

"It changed the way I think about mangroves as an incredibly important ecosystem. It's a fabulous program and I'm so happy to still be a part of the world of Marvellous Mangroves, and I tell people about them all the time." Tanny Onsalo

We are asking you to help Marvellous Mangroves continue its spread to teachers and children around the world. We are so far in 11 countries world-wide and we have three more lined up for for next year – Kenya, Suriname and India.

Please read Tanny's full story here and also find out more about Marvellous Mangroves whilst watching our great new video.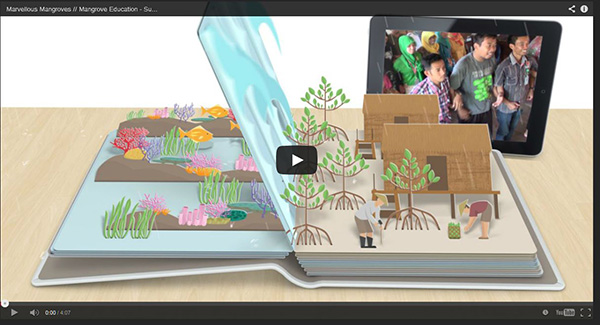 Marvellous Mangroves, but will also give them a basic understanding of scientific methodology and ecology. In addition, they get to learn research methods as a precursor to a science-based university education.

Make your donation here to connect more children to their mangroves, like Tanny
https://donatenow.networkforgood.org/marvellousmangroves

Every $100 will enable one teacher to attend the Marvellous Mangroves three-day teachers' workshop and provide them with a copy of the 300-page Marvellous Mangroves - adapted and translated for their own country.
Donating isn't the only way you

can help. The further this message spreads from you, the more teachers and students we can reach with this valuable resource. Forward this email onto friends, colleagues or even schools you are in touch with, or use the social media icons on the website to spread online.

Thank you for your generous donation. Please remember you can always contact me at mangrove@candw.ky for more info, or call me at: 1-345-526-5072.

Many Thanks,
Martin Keeley,
MAP Education Director

Mangrove Action Project