Dear Friends of the Mangroves,
For those who have not yet given a donation this month in support of MAP's work to save the mangroves, we ask your help. Today is the last day of 2013, and your last chance to make a tax-deductible donation to MAP. We have thus far raised $7,100, with only $2900 more needed to attain our goal of $10,000 for our end of the year fundraiser. You can make a difference by giving a donation to MAP now.
Let's go into the New Year with sufficient support to allow MAP to expand and bolster our efforts to save the mangroves. Please act now before the year ends so we can take further and stronger actions in 2014 to restore the mangroves and help conserve these vital ecosystems. Mangroves support the life of our planet. Please help us support the mangroves today!

Give before year's end, so your donation can be tax deductible. We look forward to hearing from you!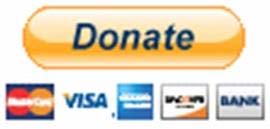 To view the original funding request CLICK HERE
Have A Happy New Year With Mangroves!