PREVIEW VERSION
The MAP News
439TH Edition March 31, 2018
REMEMBERING INTERNATIONAL DAY OF FORESTS March 21, 2018
MAP and Villagers Explore "Forest Landscape Restoration" at The 2nd People and Forests Fair
THAILAND - This March, Mangrove Action Project (MAP) attended the 2nd People and Forests Fair at the Bangkok Art and Culture Centre. There were 19 non-governmental organizations, community groups and government organizations participating in this event organized by The Center For People and Forests, RECOFTC. This was a large event, with a diverse array of over 500 people, comprised of local villagers and tourists, as well as Bangkok residents and government officials. MAP representatives included nine people from four villages that MAP works with in the field, including Bang Kang Khao village, Trang province, Thung Yor and Nai Nang village, Krabi province and Tha Sanook village, Phang Nga province. This event was organized to provide a learning exchange between different groups, and to link a variety of communities from upstream to the sea through the Forest Landscape Restoration (FLR) network. The nine villagers expressed their excitement and hoped to bring their experiences and knowledge from this event back home to apply to their community.
READ MORE
AFRICA
Stop Lamu coal plant and lift ban on mangrove logging, state told
KENYA - Civil society organisations in Lamu yesterday said the Lamu coal-fired power plant is far more dangerous than the mangrove logging ban. They criticised the 90-day logging moratorium that includes mangrove trees. They called the government's decision ill-timed and unfair. Save Lamu and the Muslims for Human Rights said the government is hypocritical because it imposed the nationwide logging ban but is pushing for a coal-fired power plant that damages the environment and human health. They called for alternative, sustainable sources of energy — solar and wind power. The logging moratorium is meant to fight environmental destruction, protect water towers and mitigate effects of the drought. Mangroves are essential to the environment, protecting shores from storms, limiting soil erosion, purifying water and providing homes to marine life. Speaking in Lamu yesterday, Save Lamu secretary general Walid Ahmed said if the government is serious about protecting the environment, it should abandon plans for the huge coal-fired power plant in Lamu.
READ MORE
ASIA
On our love affair with Malaysian mangroves
MALAYSIA - No matter how sturdy they seem to be, or how eerie they may appear, mangrove forests deserve vigilant attention and tender loving care. Caring for mangroves is a simple, straightforward love affair. Just by setting them free from vicious anthropogenic disturbances, they in return shall unconditionally defend and serve us to the best of their ability. Being the third-largest mangrove-holding nation in the world, Malaysia has the advantage and is in the position to set an exemplary act and lead the way for the best mangrove management practice, impactful mangrove research, solid mangrove protection, and sustainable mangrove conservation. Malaysia and Southeast Asia are the centre for mangrove species distribution in the Indo-West Pacific ecological region. We host the highest diversity of mangrove plant species and boast 45 per cent of the world's total mangrove forest area. Unfortunately, in the past 60 years, Malaysia alone lost half of its precious mangroves due to multiple anthropogenic factors. Due to that, the coastline of Peninsular Malaysia is currently threatened by severe erosion, particularly on the western and southern ends. Our coastal land is in dire straits, but do Malaysians in general realize this?
READ MORE
Sinking shoreline threatens coastal communities in Indonesia
INDONESIA - Nur Anisa Rahmadani has to wade through shin-deep seawater to get to her primary school in Pantai Bahagia village on the north coast of Indonesia's Java island. Almost every day, the sea, which used to lap the shore a few kilometers away, floods her schoolyard and classrooms – clear evidence of the threat that Java's sinking coastline poses to millions of people. (Click reut.rs/2H9r3CY to see a picture package about Indonesia's sinking coastline) Experts say Pantai Bahagia, or "Happy Beach", and scores of other villages and towns along the shoreline are being inundated because of a grim combination of man-made environmental destruction and climate change. "On the one hand, we face climate change that causes sea levels to rise," said I Nyoman Suryadiputra, director of the Wetlands International Indonesia conservation group. Indonesia, an archipelago of thousands of islands, has about 81,000 km (50,000 miles) of coastline, making it particularly vulnerable to climate change. It is also home to more than a fifth of the world's mangrove forests, which naturally help keep the tides out. But only 3 million hectares of mangroves remain, down from nearly double that three decades ago, according to Wetlands International.
READ MORE
This mangrove safari has an all-female crew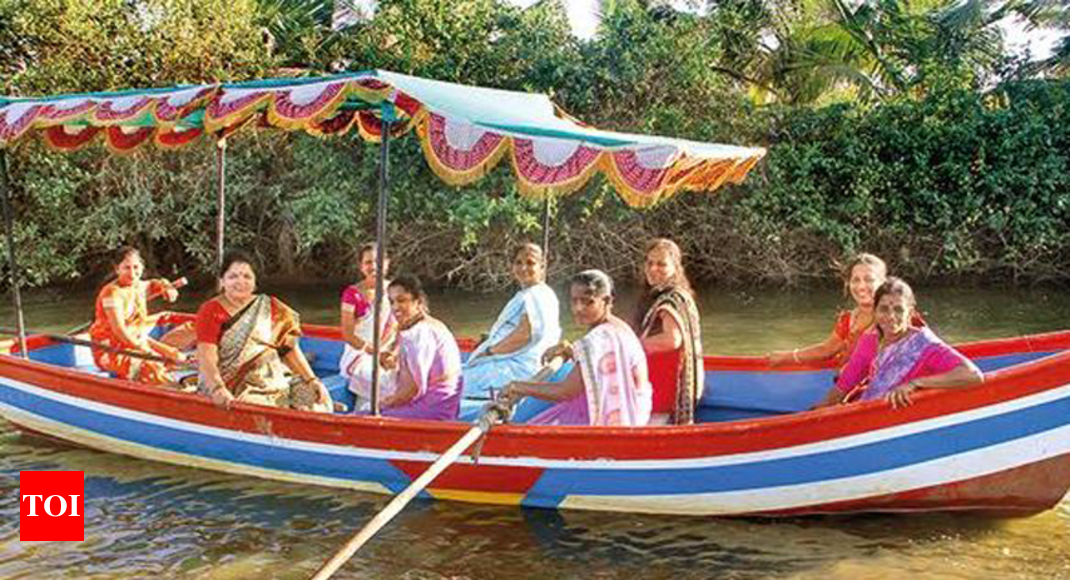 INDIA - Dressed in a brown sari and fiddling with her long mangalsutra, Sneha Sadanand Khobrekar giggles as she says: "When I go to the market, people recognise me as the woman who does the mangrove safari. A group of nine women from the Koli or fishing community of Vengurla, on the southernmost tip of Maharashtra's coast, has suddenly found prominence in the neighbourhood. For one, they row boats and navigate the backwaters on their own — unthinkable for women in the village until recently Second, the women earn a living from the unusual business of taking tourists, both Indian and foreign, on an exciting mangrove safari in the backwaters adjoining the Vengurla Bandar The safari idea came from Shweta Satish Hule, part of a self-help group, Swamini Swayamsahayata Mahila Bachat Gatt, that made traditional sweets for sale.
READ MORE
BMC gets go-ahead for transplanting 87 acres of mangroves
INDIA - In the ongoing conflict between environmental protection and upgradation of Mumbai's infrastructure, here's another project which puts the city in a predicament. The state forest department has given its nod allowing the BMC to transplant close to 87 acres of mangroves from Malad to Thane. The mangroves will make way for the Rs 2,000-crore Malad sewage treatment plant (STP). This will be one of the city's largest mangrove transplantation exercises in recent times. According to officials, about 87 acres of eco-sensitive mangroves in the Malad creek – four times the size of Oval Maidan – will be transplanted to set up a new waste water sewage treatment plant. "We have received an approval from the state government for compensatory planation. All the mangroves will be transplanted to the spot identified in Thane district," said Sanjay Mukherjee,
READ MORE
Find Sustainable Solutions, Don't Cut Mangroves
INDIA - Acres of mangroves, open spaces, salt pan lands- that's the Vasai I grew up in. But over the last few years, everything has been changing. Builders have been killing the mangroves in and around Vasai and constructing on that land. Mangroves have been cleared from over 100 acres of land already to make way for buildings. While certain developers are occupying open spaces illegally, now the MMRDA in their recent development draft plan 2016-2036, have come up with proposals that will reduce Vasai's green cover considerably. According to the plan, MMRDA is permitting construction of 15 metre high buildings in most of the green zones and 24 metre high buildings in 'gaothan' settlements. They have even opened up 1560 acres of land that was formerly used a salt pans. 1560 acres of land, which was formerly placed in the 'no development' zone has been allotted for a growth centre. They are planning a residential complex, sports complex, educational centre and commercial units on this land that floods every monsoon.
READ MORE
AMERICAS
Good and Bad News for Mangrove Research
BELIZE - A new study on mangroves is being undertaken to decipher how the mangrove coverage in Belize has changed in the Belize Barrier Reef Reserve System World Heritage Site, as well as across Belize, between 1980 and 2017. The three month research finally ended on Tuesday, March 20, 2018 when the researchers presented their findings. Researchers used NASA satellite imagery to study the changes within the mangrove ecosystems. According to researcher Dr. Emil Cherrington, Belize maintains about 96% of its mangrove cover from 1980. The good news is that within the Barrier Reef Reserve System, there has been minimal clearing of mangroves with only one of the seven protected sites, the South Water Caye Marine Reserve, showing changes in mangrove cover. The bad news is that there are still some coastal areas outside of the reef system that show a significant decrease in mangrove cover because of development, and according to Dr. Cherrington.
READ MORE
Students discover new marine species among mangroves
USA - USF Sarasota-Manatee assistant biology professor Carlos Santamaria is grateful for once that his students didn't follow directions. As a result, they found a previously undiscovered species of isopods in Sarasota Bay's mangroves, a discovery that came after his students second-guessed him on where to collect the specimens, according to a university news release. Instead of searching piers and rocky areas as instructed, they explored mangroves and returned with a species not known to occur on Florida's Gulf Coast. "I grabbed a male and looked at the reproductive structure and when I saw this really unique shape I said, 'Where did you find this? This is not supposed to be here.' And they said right across the bay in the mangroves," Santamaria said. "Immediately we went out to collect some more."
READ MORE
Save our mangroves
BRAZIL - Once lush green, lining the bund road from the Salvador do Mundo church to the Char Manos, (sluice gates), today these mangroves have been done away with chemical spray. The mangroves project a scary sight - parched, dried and uprooted. All this time, they protected the bund road from getting flooded in the monsoons, but now the road may soon come under water causing inconvenience to the passing by vehicular traffic, henceforth. On the one hand, our government talks of protecting nature and environment, but forces in power work in the opposite direction giving scant attention to the laws of nature which will prove disastrous to our existence. All but in the name of developments, without foresight and proper planning for the coexistence of nature and man, the scenic beauty of this village is slowly but steadily fast depleting. Please do something before it is too late.
READ MORE
OCEANA
Large Scale Mangrove Protection and Restoration
FIJI - Reminiscing the adventures of growing up around mangrove forests in Fiji, Fiji's Permanent Representative to the United Nations (UN), Ambassador Peter Thompson, who is also serving as the UN Special Envoy for Oceans, shared opening remarks with participants of the Mangrove Ecosystems for Climate Change Adaptation and Disaster Risk Reduction workshop, held from 5-8 March in Suva, Fiji. He especially emphasised the need for action, stating "…enough with the talk…start implementing". The workshop was hosted by the International Union for Conservation of Nature (IUCN), as part of its 70th anniversary celebrations in 2018. The Global Island Partnership (GLISPA), IUCN Commission on Ecosystem Management (CEM) and Mangroves for the Future (MFF) co-hosted the event. Participants discussed opportunities for moving beyond pilot initiatives and doing mangrove conservation as well as restoration at larger scales.
READ MORE
Mangrove Planting Ends Special Day
FIJI - Two Cabinet ministers and Water Authority of Fiji (WAF) officials ended World Water Day celebrations in Lautoka yesterday by planting 150 mangrove plants at Saweni Beach. Minister for Local Govern­ment, Infrastructure and Transport Parveen Bala and Waterways Minister Mahendra Reddy officiated at the event. WAF Customer Services general manager Sekove Ul­uinayau said the event coin­cided with the theme of the day which was "Nature for Water". "This is part of the UN World Water Day celebra­tions and the activity we are doing here is related to the theme of the celebrations, so in planting these man­groves we are giving back to nature," Mr Uluinayau said. He said this was their way of doing their part in pro­tecting one of nature's most important resources for hu­man beings – water. "Because most develop­ment nowadays have taken away these things so this is our little bid to help in con­serving our natural marine resources," Mr Uluinayau said. Mr Reddy said the impor­tance of water cannot be understated.
READ MORE
---
ACTION ALERTS
Sign on: letter to the Chief Minister of Sabah, Malaysia - To stop the destruction of communities' mangrove area in Pitas and support indigenous communities to protect and conserve the last remaining 1000 acres of their forest -

SIGN HERE



President Abdulla Yameen: Stop Destruction of Kulhudhuffushi Mangroves! CLICK HERE



We invite all school children from tropical and sub-tropical nations, and those who love mangroves, to create art for the 2019 Children's Art Calendar
DEADLINE IS APRIL 15
CLICK HERE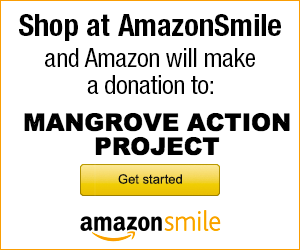 ---
VOLUNTEER OPPORTUNITY

---
MANGROVE ISSUES

Want to learn more about mangroves?
Our short presentation will give you a better understanding of the issues we are working to solve. WATCH PRESENTATION

What is CBEMR? Easy to follow fact sheet – CLICK HERE

What is EPIC? - The Ecosystems Protecting Infrastructure and Communities (EPIC) project: the role of ecosystems as protective barriers against climate induced hazards

MANGROVES APP AVAILABLE
A pictorial field guide for easy identification of various mangrove species and learning about the mangroves ecosystem. CLICK HERE
View MAP's uploaded Videos at MAPmangrover'sChannel
Question Your Shrimp Consumer/Markets Campaign!
WATCH VIDEO

Mangrove Restoration in Asia – Watch Short Video


READ A MOSAIC OF LIFE
Peek into the underwater world of mangroves, "womb of the sea." By Liz Cunningham Photos By Wes Matweyew and Liz Cunningham

The Value of Mangrove Forests View Video

CBEMR Experience Exchange MAP 2017 English Subtitles
VIEW THE VIDEO

Mangroves: Guidebook to Malaysia – Click Here

Mangrove rehabilitation in Asia – Local Action and cross-border Transfer of Knowledge for the Conservation of Climate, Forests and Biodiversity VIEW VIDEOS HERE
SHARE MAP'S VISION
CLICK HERE to watch short introductory video. Together we can work "at the roots of the sea".
Our short documentary, Reducing the Risk of Disaster through Nature-Based Solutions :
Mangroves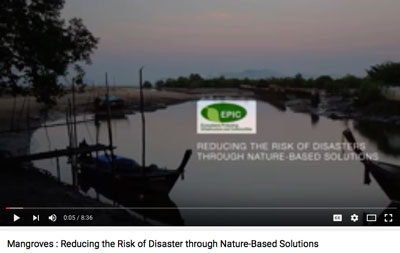 Exclusive Interview with Alfredo Quarto, Co-Founder and Executive Director of Mangrove Action Project - See more
---
Marvellous Mangroves
Curriculum
MAP Education Director Martin Keeley's most recent book is Marvellous Mangroves: Myths and Legends, a compilation of stories from "Mangrove Peoples"—those who live on shorelines where mangroves thrive—from around the world.
READ MORE
Marvellous Mangroves Curriculum in Bangladesh - WATCH VIDEO
MARVELLOUS MANGROVES IN BRAZIL
En Portuges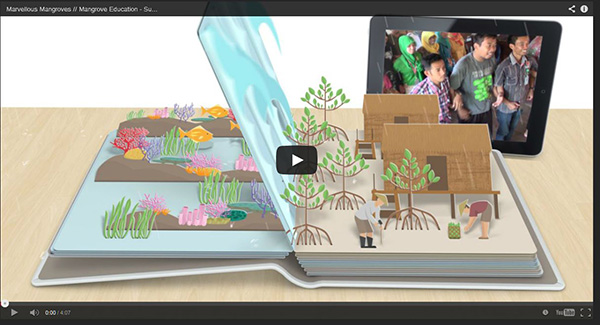 Marvellous Mangroves – A Curriculum-Based Teachers Guide.

FOR MORE ON MAPs AWARD WINNING CHINA MANGROVE CURRICULUM VISIT VIMEO SHOW
VISIT OUR "MM" WEBPAGE

Check out our presentation for more details on Marvellous Mangroves

Read this 10 page history of the development of MAP's educational curriculum VIEW DOCUMENT

Article in Canada's Green Teacher Magazine - Read More
---
FREE MAP Mangrove e-cards CLICK HERE
MAP's e-Cards offer you a unique way to spread the word about MAP's good works, while sharing beautiful photographs of the mangroves
---
Donate to MAP via Paypal
Giving could never be easier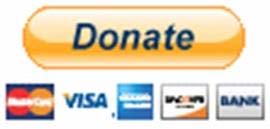 It's the action, not the fruit of the action, that's important. You have to do the right thing. It may not be in your power, may not be in your time, that there'll be any fruit. But that doesn't mean you stop doing the right thing. You may never know what results come from your action. But if you do nothing, there will be no result. —Mahatma Gandhi
Green Planet Fundraising
Assists MAP –
LEARN MORE
---
Volunteer Opportunities with Mangrove Action Project
CLICK HERE

---
"Question Your Shrimp" Campaign
Question Your Shrimp- Don't Buy or Sell Imported Tropical Shrimp!
Sign the Petition
Learn more about the affects of the shrimp industry on mangroves by visiting our blog
Editor's Note: Mangrove Action Project's Executive Director, Alfredo Quarto was interviewed about shrimp by Green Acre Radio's Martha Baskin
LISTEN TO INTERVIEW
Information sheds clear light on shrimp-mangrove connection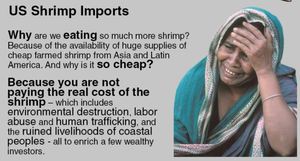 SEE DETAILS MANGROVE/SHRIMP
Sign the Consumer's Pledge to avoid imported shrimp
---
Join MAP on Facebook
---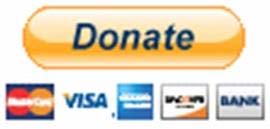 ---
Not yet a MAP News subscriber?
Click here to subscribe.

Note to Our Readers:
We strive to keep active links in our newsletter. However, due to circumstances beyond our control,
occasionally
links to stories may become broken. If you find a link to a story is not functioning, please cut and paste the headline into your browser search bar. In most cases you should be able to locate the original story.
---
---
---
Help Mangrove Action Project through your recycled E-Waste. List of Accepted E-waste Items:
Injet Cartidges, Cell Phones, Pagers, GPS, Radar Detectors, Mobile Hot Spots, Calculators, eBook Readers, iPods/MP3 players, Digital/Video Cameras/Camcorders, PDAs, iPads/Tablets/Laptops, Video Game Consoles, Handheld Video Games
Visit the Mangrove Action Project recycle website Click on the recycle button then click on the Download Shipping Label, and follow the instructions.








Mangrove Action Project